King Prajadhipok Day in Thailand
King Prajadhipok Day in Thailand is held on May 30. This event in the third decade of the month May is annual.
Help us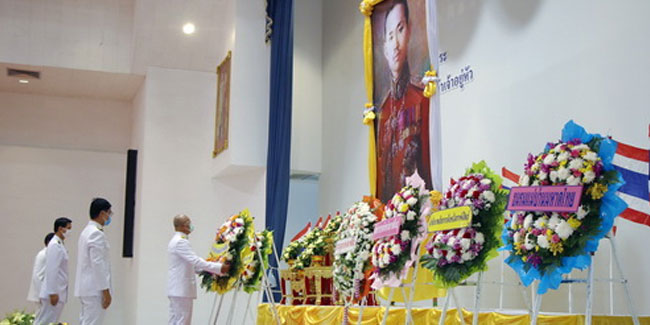 State ceremony. Adopted 7 May 2002.
Prajadhipok, also called Phrapokklao, or Rama VII, (born Nov. 8, 1893, Bangkok, Siam [now Thailand]—died May 30, 1941, Cranleigh, Surrey, Eng.), last absolute king of Siam (1925–35), under whose rule the Thai revolution of 1932 instituted the constitutional monarchy.
All kings in the current Chakri dynasty of Thailand are often referred to as King Rama in the English speaking world. The name Rama was adopted from the name of the Hindu God Rama, an avatar of Vishnu.
According to the constitution, the king is head of the armed forces. He is required to be Buddhist as well as the defender of all faiths in the country. The king also retained some traditional powers such as the power to appoint his heirs, the power to grant pardons, and the royal assent.
Similar holidays and events, festivals and interesting facts

Wan Phra Ratcha Phithi Phuetcha Monkhon Lae Charot Phra Nangkhan Raek Na Khwan or Farmer's Day in Thailand on May 20
(Each year's date is astrologically determined and announced by the Bureau of the Royal Household);

Queen Suthida's Birthday in Thailand on June 3
;

Pineapple Festival in Lampang Province, Thailand on June 3
;

Ananda Mahidol Day in Thailand on June 9
;

Dragon Boat Festival or Duanwu Festival on June 22
;

National Iodine Day in Thailand on June 25
;

Sunthorn Phu Day in Thailand on June 26