Anniversary of the Ministry of Defense in Thailand
Anniversary of the Ministry of Defense in Thailand is held on April 8. Adopted 13 June 1980. This event in the first decade of the month April is annual.
Help us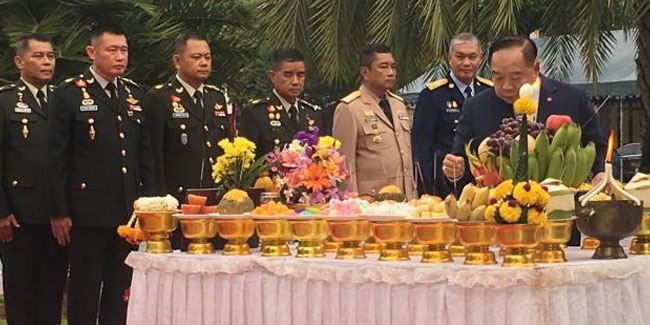 As a basic rule, all healthy males with Thai citizenship who are resident in Thailand are required to report to a conscription officer at age 20. The only men who don't have to go through the conscription process are naturalised Thai males or those who have completed the territorial defense program while at school.
Estimates for the size of the Royal Thai Armed Forces vary widely, but there are approximately 350,000 active-duty personnel (240,000 Army, 65,000 Navy, and 45,000 Air Force) and 200,000 reserve personnel – nearly one percent of the country's population.
In 2022, the Thai government allocated slightly more than one percent of the country's GDP to defense. An estimated 49 percent of the defense budget is assigned to the Royal Thai Army, another 20 percent is allocated to the Royal Thai Navy, and 19 percent is for the Royal Thai Air Force. The remaining funds are distributed to the Office of the Permanent Secretary, Royal Thai Armed Forces Headquarters, and Defense Technology Institute (DTI).
Similar holidays and events, festivals and interesting facts

Army Day in USA on April 6
;

Vimy Ridge Day or Anniversary of the Battle of Vimy Ridge on April 9
(Canada);

Royal Thai Air Force Day in Thailand on April 9
;

Military Engineer Day and Engineering Day in Brazil on April 10
;

Day of National Heroes in Costa Rica on April 11
(Día de Juan Santamaría);

Army Day in Iran on April 18
;

Day of Remembrance for the Fallen at the Battle of Dybbøl in Denmark on April 18