National Aviation Day in Thailand
National Aviation Day in Thailand is held on January 13. วันการบินแห่งชาติ or Wan Kanbin Haeng Chat. This event in the second decade of the month January is annual.
Help us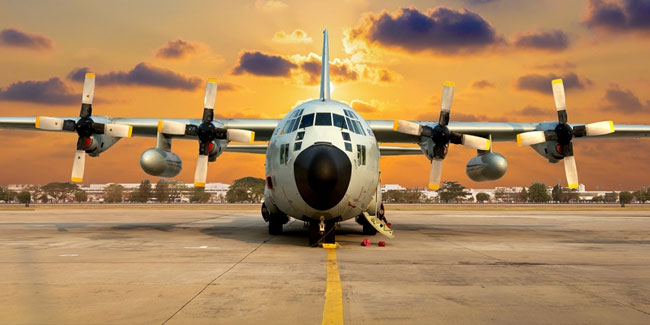 Adopted 31 May 1994.
The history of aviation in Thailand goes back over a century when, during the reign of King Vajiravudh (Rama VI), a Belgian aviator named Charles Van den Born made the first flight demonstrations in what was then Siam. The Société d' Aviation d' Extrème Orient, formed by Karl Offer, had organized a "Bangkok Flying Week" from January 31 to February 6, 1911, at Sra Pathum Racecourse. An extra demonstration was added on February 9, 1911, due to public demand. Several foreign aviators had been invited but only Van den Born had arrived and conducted his flights in a Henri Farman IV biplane named Wanda in the presence of the Siamese royal family and high-ranking army officers.
Thai Airways International Public Company Limited (THAI) is a public company registered in The Securities Exchange of Thailand since 1991 with the Ministry of Finance as a dominant shareholder of 47.86 percent.
THAI operates the airlines business as a full service carrier, which provides the transportation for passengers, goods, parcels and postal through our domestic and international routes, including a warehousing service, ground handling service, ground equipment services, in-flight catering and aircraft maintenance services. THAI and its alliance has a network of routes covering 30 countries around the world. Throughout the period of more than 60 years in the airline business, THAI aims to focus on safety and quality of service with THAI touches for passenger comfort throughout the journey which have made THAI become one of the best airlines in the world guaranteed by the various awards of recognition.
Similar holidays and events, festivals and interesting facts

National Pharmacist Day on January 12
(US);

Clean Off Your Desk Day on January 14
;

Composers Day in Mexico on January 15
(unofficially celebrated since 1965, officially since 1983);

Teacher's Day in Venezuela on January 15
;

National Get to Know Your Customer Day in USA on January 17
;

National Disc Jockey Day in USA on January 20
(DJ Day is celebrated in remembrance of the death of Albert James Freed. Freed, also known as Moondog, was an influential disc jockey in the 1950s. He is credited with introducing the term "rock 'n' roll" to the world);

National Pediatrician's Day in Venezuela on January 20