Car Invention Day or World Automobile Day
Car Invention Day or World Automobile Day is held on January 29. This event in the third decade of the month January is annual.
Help us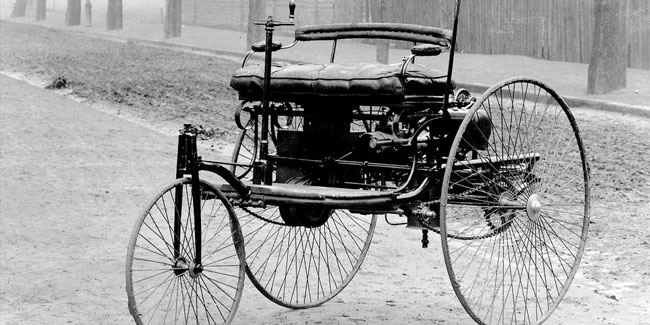 The first working steam-powered vehicle was designed—and quite possibly built—by Ferdinand Verbiest, a Flemish member of a Jesuit mission in China around 1672. It was a 65-centimetre (26 in)-long scale-model toy for the Kangxi Emperor that was unable to carry a driver or a passenger.
In 1807, Nicéphore Niépce and his brother Claude created what was probably the world's first internal combustion engine (which they called a Pyréolophore), but they chose to install it in a boat on the river Saone in France.
The first design for an American car with a gasoline internal combustion engine was made in 1877 by George Selden of Rochester, New York.
In 1879, Benz was granted a patent for his first engine, which had been designed in 1878.
In 1890, Émile Levassor and Armand Peugeot of France began producing vehicles with Daimler engines, and so laid the foundation of the automotive industry in France.
In 1892, German engineer Rudolf Diesel was granted a patent for a "New Rational Combustion Engine".
Steam-, electric-, and gasoline-powered vehicles competed for decades, with gasoline internal combustion engines achieving dominance in the 1910s.
Source: wikipedia.org
Similar holidays and events, festivals and interesting facts

Bookmobile Day or Bibliobus Day in Spain on January 28
;

Name Your Car Day on February 10
;

International Volkswagen Beetle Day on June 22
;

Motorcyclist Day in Bolivia on July 1
;

National Motor Sports Day in Argentina on July 17
;

Ugly Truck Day on July 20
;

Auto Mechanic's Day in El Salvador on August 24
(Día del mecánico)