International Bat Night
International Bat Night is held on August 24. This event in the third decade of the month August is annual.
Help us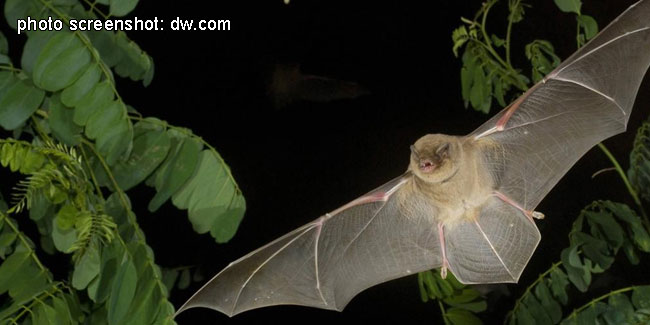 Bats are the only mammals that can fly. Their wings are flaps of skin joining their fingers together. There are 18 species of bat in the UK –that's over 20% of all our UK mammal species. Bats are not blind. In fact, they can see quite well in the half light. However, like dolphins they mainly use echolocation - high pitched sounds which bounce back, allowing them to build a picture of the landscape in which they are flying.
Since 1997, the last weekend in August has been reserved for bats. At public events in museums, at universities, at specialised institutes, in clubhouses or simply out in nature, biologists as well as volunteers raise awareness about fascinating ecological features of these mammals.
The International Bat Night is an awareness-raising campaign highlighting the need for bat conservation and their habitats.
The Bat Night has taken place every year since 1997 in more than 30 countries on the last full weekend of August.
Source: eurobats.org & bats.org.uk
Similar holidays and events, festivals and interesting facts

National Take Your Cat to the Vet Day in US on August 22
;

International Day of Remembrance for Victims of Violence Due to Religion or Belief on August 22
(International Day Commemorating the Victims of Acts of Violence Based on Religion or Belief - established since May 28, 2019 - UN A/RES/73/296);

International Folklore Day on August 22
;

International Booktuber's Day on August 22
;

Ecological Debt Day on August 22
(It started in 1987... The New Economics Foundation calculates the calendar day of Ecological Debt Day by using the following formula: [world biocapacity/world ecological footprint] x 365);

International Strange Music Day on August 24
(The celebration was conceived by Patrick Grant, a musician from New York City. The goal of the festival is simple: to encourage people to play and listen to music that we may not yet appreciate enough);

National Parks Day in Costa Rica on August 24
;

Go Topless Day on August 25
(celebrated in the nearest to Sunday 26 August)