International Tourist Guide Day
International Tourist Guide Day is held on February 21. Initiative by World Federation of Tourist Guide Associations - WFTGA. This event in the third decade of the month February is annual.
Help us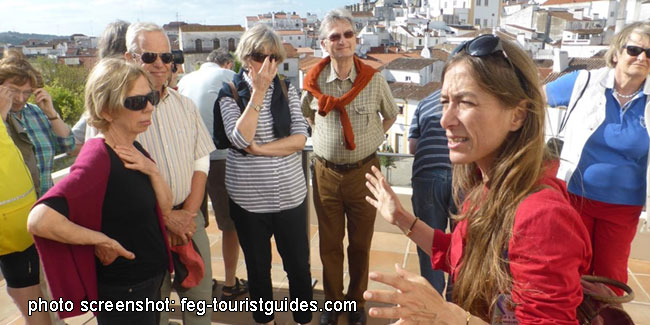 A tour guide is a person who gives information about a place or a place's history to "tourists" (people who are traveling for fun).
There are many travelers who believe they can do a tour guide's job better than the actual licensed tour guide.
The term tour guide carries several different meanings. Sometimes the person is a local who is familiar with the customs and culture and language of the area or a specialist in a certain field such as archeology or architecture. Often, they are an on-site guide perhaps in a museum or art gallery. The big tours have an escort who remains with the group from the starting point to the destination and back, which usually includes longer tours of one or more nights on bus tours, cruise ships, trains or walking tours.
Similar holidays and events, festivals and interesting facts