International Furmint Day
International Furmint Day is held on February 1. Official hashtag:#FurmintDay. This event in the first decade of the month February is annual.
Help us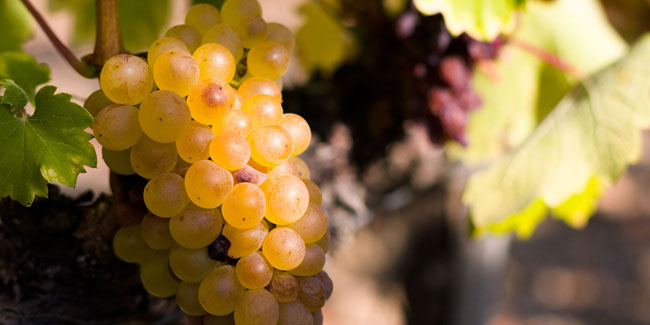 The name Furmint may have been taken from the word froment for the wheat-gold color of the wine it produces. While it is possible that the grape was brought to Hungary in the 13th century during the reign of King Béla IV,ampelographers believe that the grape is likely native to the region.
Of all the grapes in all the wines in all the world, furmint is probably my favourite. Grown in Hungary and neighbouring Slovenia and Slovakia for more than 500 years, it is particularly associated with the Tokaj region and its famous sweet wines, but recently has found favour in its dry iterations.
Hungary's most famous dessert wine is Tokaji Aszú, the legendary sweet elixir. It can only be spoken in the superlative about this wine, as it is a medicine, a real nectar. The name Tokaji is used for labelling wines from this wine district.
Similar holidays and events, festivals and interesting facts

National Champagne Day in USA on December 31
;

National "Drink Wine" Day in USA on February 18
;

Global Drink Wine Day on February 18
(So why should this only be a day that is celebrated in the USA?);

Open "That Bottle" Night - Open That Bottle Night on February 24
(A comic holiday is celebrated on the last Saturday of February);

National Cold Cuts Day, Mulled Wine Day and National Moscow Mule Day in USA on March 3
;

World Riesling Day on March 13
(The First Annual Riesling Birthday was celebrated in 2019);

Malbec World Day on April 17
(Malbec is a purple grape variety used in making red wine. MWD is celebrated to commemorate the day when president Domingo Faustino Sarmiento of Argentina officially made it his mission to transform Argentina's wine industry. On that day, back in 1853, he tasked Michel Aimé Pouget, a French soil expert, to bring over new vines)