International Cabernet Day
International Cabernet Day is held on August 29. Celebrated on the Thursday before the US Labour Day. This event in the third decade of the month August is annual.
Help us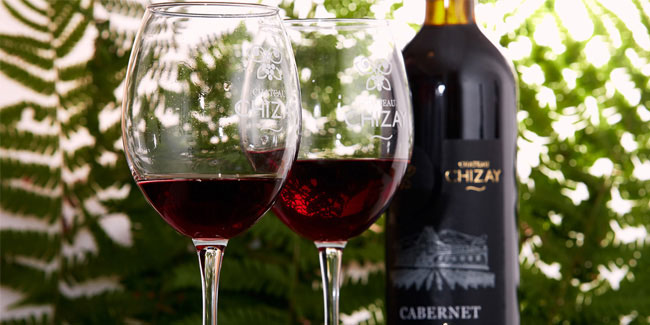 Rick Bakas created this Day back in 2010. Official hashtag: #CabernetDay
Cabernet Sauvignon means "wild Cabernet" and the grape originated in the Aquitaine Department of France (includes Bordeaux). Cabernet sauvignon is a full-bodied, acidic wine made from the international red wine grape variety of the same name. It has strong tannins that mellow with age. Cabernet sauvignon wines are high in alcohol, usually in the 13–14 percent range.
Cabernet Sauvignon is the most planted wine grape in the world, about 840,000 acres. It is also the most planted grape in Napa Valley. The world's most popular red wine grape, Cabernet Sauvignon is a natural cross between Cabernet Franc and Sauvignon Blanc from Bordeaux, France.
Similar holidays and events, festivals and interesting facts

National Pinot Noir Day in USA on August 18
;

International Cabernet Sauvignon Day on August 30
;

International Grenache Day on September 20
(Celebrated on the 3rd Friday in September);

National Chewing Gum Day and National Hot Mulled Cider Day in USA on September 30
;

National Wine Day in Moldova on October 6
;

International Pinotage Day on October 14
(Celebrated on the second Saturday of October);

World Champagne Day on October 20
(Celebrated on the penultimate Friday of October)