National Pinot Grigio Day in USA
National Pinot Grigio Day in USA is held on May 17. You must be 21 or older to host this event. This event in the second decade of the month May is annual.
Help us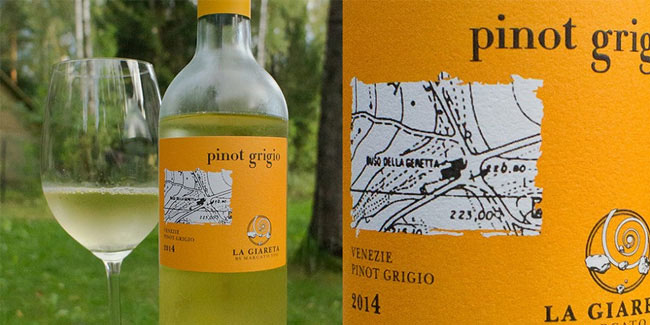 Great white wine for your summer dishes. Pinot Gris and Pinot Grigio come from the same grape. The Pinot Grigio ripens quite quickly. The flavor depends on the grape-growing region.
Pinot Grigio tends to be lighter-bodied and crisp, with strong fruit and floral notes. Pinot Gris is more full-bodied than its Italian counterpart, with a deeper, richer flavor, and even spicy notes depending on the winemaker in particular. Additionally, Pinot Grigio is typically drier than Pinot Gris.
A warm summer evening, a cold glass of Pinot Grigio and a light dinner al fresco. Sounds like heaven. This is the season for Pinot Grigio, one of America's favorite white wines.
Similar holidays and events, festivals and interesting facts

National Foodies Day and Moscato Day in USA on May 9
;

World Moscato Day on May 9
(Moscato, or Muscat in Italian, is one of the oldest known variety of grapes grown in the world);

National Brown-Bag-It Day and National Wine Day in USA on May 25
;

International Chardonnay Day on May 25
(Celebrated on the Thursday before U.S. Memorial Day each year thanks to the creator Rick Bakas);

International Drink Chenin Blanc Day on June 17
(Happens annually on the 3rd Saturday of June);

Lambrusco Day on June 20
(Lambrusco is a sparkling red wine made from the Lambrusco grape);

International Rosé Day on June 23
(Celebrated on the 4th Friday of June)