Open "That Bottle" Night - Open That Bottle Night
Open "That Bottle" Night - Open That Bottle Night is held on February 24. A comic holiday is celebrated on the last Saturday of February. This event in the third decade of the month February is annual.
Help us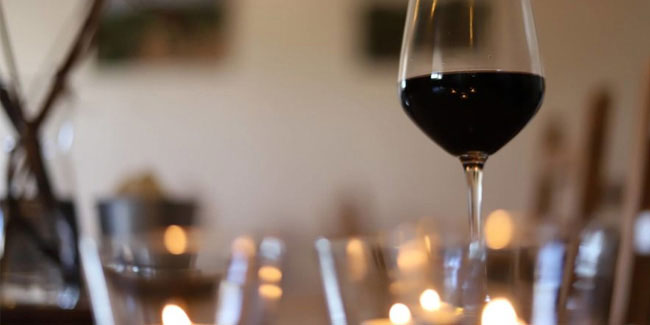 Before 1500 BC the Egyptians produced glass bottles by covering silica paste cores with molten glass and digging out the core after the bottle hardened. By 200 BC glassblowing was practiced in China, Persia (modern Iran), and Egypt. The first glass bottles were produced in southeast Asia around 100 BC and in the Roman Empire around 1 AD.
The glass bottle represented an important development in the history of wine, because, when combined with a high-quality stopper such as a cork, it allowed long-term aging of wine.
It was in the late Middle Ages and early Renaissance that people started to move about more regularly between city-state and city-state. The celebration of the arrival of a traveler was nearly always marked by serving wine, often the host's best wine. The wreck of the Titanic holds the oldest wine cellar in the world and despite the wreckage and the depth, the bottles are still intact.
Italy has a free, 24-hour wine fountain. The fountain (and its consistent flow of red wine) has appeared in Caldari di Ortona, in the Abruzzo region, just outside of Rome, Condé Nast Traveler reports. The location of the free wine is along the Cammino di San Tommaso, a route that thousands of pilgrims and tourists take from Rome to Ortona, where they visit the city's cathedral and the remains of Thomas, one of Jesus's disciples, The Local reports.
Similar holidays and events, festivals and interesting facts

National "Drink Wine" Day in USA on February 18
;

Global Drink Wine Day on February 18
(So why should this only be a day that is celebrated in the USA?);

National Cold Cuts Day, Mulled Wine Day and National Moscow Mule Day in USA on March 3
;

World Riesling Day on March 13
(The First Annual Riesling Birthday was celebrated in 2019);

Malbec World Day on April 17
(Malbec is a purple grape variety used in making red wine. MWD is celebrated to commemorate the day when president Domingo Faustino Sarmiento of Argentina officially made it his mission to transform Argentina's wine industry. On that day, back in 1853, he tasked Michel Aimé Pouget, a French soil expert, to bring over new vines);

International Sauvignon Blanc Day on May 3
(The First Annual Sauvignon Blanc Day was celebrated in 2009. Celebrated always on the first Friday in May);

National Foodies Day and Moscato Day in USA on May 9
;

World Moscato Day on May 9
(Moscato, or Muscat in Italian, is one of the oldest known variety of grapes grown in the world)