World Nordic Walking Day
World Nordic Walking Day is held on May 18. It is a day of unified commemoration of the Nordic Walking Family around the world. It is for everyone, of all ages and abilities. This event in the second decade of the month May is annual.
Help us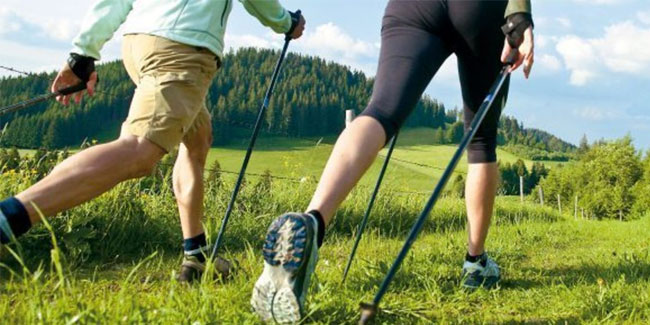 There has been much discussion, and some controversy, on how Nordic Walking was started.
The first evidence of walking with the poles for exercise was in 1966, when Leena Jääskeläinen, a physical education teacher in the School of Viherlaakso, Helsinki, introduced "walking with ski poles" into the students' lessons.
Another person who had a significant role in the Nordic Walking history was Mauri Repo (1945-2002), the former cross-country skiing head coach of TUL in Finland. In 1979, his publication of "Hiihdon lajiosa" described different training methods for off-season cross-country ski-training. These methods have clear similarities with current Nordic Walking.
Similar holidays and events, festivals and interesting facts

Global Move for Health Day on May 10
;

Learn To Swim Day on May 18
;

Commemoration of Atatürk, Youth and Sports Day on May 19
(Turkey, Northern Cyprus);

Game Festival in France on May 25
(designed to promote cooperative and non-violent games);

World Cyclists Day and World Bicycle Day on June 3
;

Running Day on June 5
;

World Parkour Day on June 7