National Coaches Appreciation Week in USA
National Coaches Appreciation Week in USA is held on October 8. It is a time to recognize the contributions of coaches across the U.S. Week begins on the second Sunday of October. This event in the first decade of the month October is annual.
Help us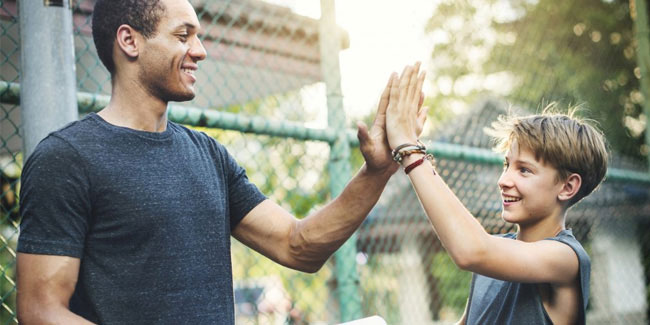 Other than parents and teachers, coaches have the most impact on your kids' life. Coaches appreciation week is our chance to show our coaches how much we appreciate. If you'd like to send your coach some extra love this Coaches Appreciation Week, here are some ideas to consider:
Each day of the week, tell your coaches something you appreciate about them. Take a moment each day to just stop and say "hello, goodbye or thanks"! A few nice words can go a long way!
Similar holidays and events, festivals and interesting facts

Teachers' Day in Laos on October 7
;

Sports Medicine Day in Spain on October 7
(Día de Médico y Deporte);

American Touch Tag Day on October 8
;

National School Lunch Week in US on October 9
(the second full week of October. President John F. Kennedy created National School Lunch Week [NSLW] in 1962 to promote the importance of a healthy school lunch in a child's life and the impact it has inside and outside of the classroom);

Physical Education Day or Health and Sports Day or Taiku-no-hi in Japan on October 9
(体育の日 is a public holiday and is celebrated since 2000 on the second Monday of October);

Diver's Day on October 12
;

National Education Day in Poland on October 14
(formerly Teachers' Day);

National Sports Day in El Salvador on October 14
(Día Nacional del Deporte, la Recreación y la Educación Física - the second Saturday of the month of October)