International Pediatrics Day
International Pediatrics Day is held on October 20. The Day of Pediatrics or Día Internacional de Pediatría was instituted in 1973, during the World Congress of Pediatrics held in Argentina, in commemoration of the founding of Argentine Pediatric Society. This event in the second decade of the month October is annual.
Help us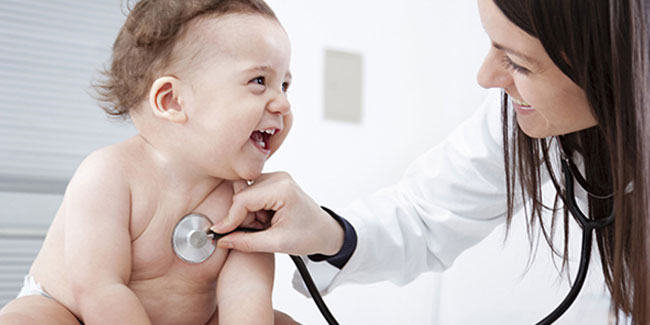 The term "pediatrics" is derived from the two Greek words, pais meaning child and iatros meaning doctor and healer. As such it is intended to mean the healer of children.
There are over 20 different types of pediatricians. In order to become a pediatrician today, a student must complete 11 years of schooling post-high school graduation. Pediatricians focus on preventative care.
The first pediatric hospital opened in Paris, France, in 1802. Although George Armstrong has been called the father of modern pediatrics, many pediatricians are completely unaware of him as a person and of his contributions to child care. George Armstrong was born in Scotland in 1719. He wanted to be a doctor and started medical school in Edinburgh, but had to drop out for financial reasons before receiving his M.D. degree. Nevertheless, he went to London and set up practice as a general practitioner.
Similar holidays and events, festivals and interesting facts

World Breast Cancer Day on October 19
;

Energy Saving Day on October 21
;

Global Day of Action for Child Survival on October 23
;

International Burn Prevention Day on October 26
;

International Day for the Prevention of Money Laundering on October 29
;

World City Day on October 31
;

World Ecology and Ecologists Day on November 1