Feria de San Isidro in La Ceiba, Honduras
Feria de San Isidro in La Ceiba, Honduras is held on May 12. The week preceding the third Saturday in May. It is a lively fun-filled event full of street pageantry. This event in the second decade of the month May is annual.
Help us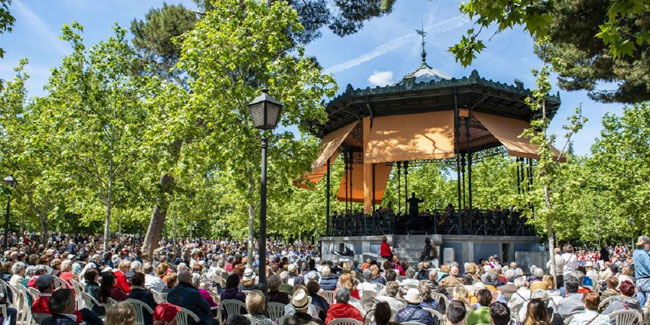 La Ceiba is the third most important city in Honduras and it shines like never before. The emblematic San Isidro Avenue is a testament to its hoped-for carousel, where the exuberance and beauty of the Honduran woman is the main component.
La Ceiba gives its biggest party of the year, known throughout the country. The program includes a parade, music and dances.
This festival is inherited from the one dedicated to San Isidro Labrador, patron saint of the farmers. The feria of San Isidro, particularly popular within the Garifuna community, has become a local institution. It was even declared, in 1886, the annual festival of La Ceiba.
The celebration is officially scheduled on the 3rd or 4th Saturday of May, but usually the dates of the festivities begin a few days before and continue until a few weeks after.
Similar holidays and events, festivals and interesting facts

Honduras Architect Day on May 3
;

Motherís Day on May 12
(Anguilla, Antigua and Barbuda, Aruba, Australia, Austria, Bahamas, Bangladesh, Barbados, Belgium, Belize, Bermuda, Bhutan, Bonaire, Botswana, Brazil, Brunei, Canada, Cambodia, Cayman Islands, Central African Republic, Chad, Chile, China, Colombia, Congo, Dem. Rep., Congo, Rep., Cote d'Ivoire, Croatia, Cuba, Curaçao, Cyprus, Czech Republic, Denmark, Dominica, Ecuador, Equatorial Guinea, Estonia, Ethiopia, Faroe Islands, Fiji, Finland, Germany, Gabon, Gambia, Greenland, Ghana, Greece, Grenada, Guyana, Honduras, Hong Kong, Iceland, India, Italy, Jamaica, Japan, Kenya, Latvia, Liberia, Liechtenstein, Macau, Malaysia, Malta, Myanmar, Namibia, Netherlands, New Zealand, Pakistan, Papua New Guinea, Peru, Philippines, Puerto Rico, Saint Kitts and Nevis, Saint Lucia, Saint Vincent and the Grenadines, Samoa, Singapore, Sint Maarten, Slovakia, South Africa, Sri Lanka, Suriname, Switzerland, Taiwan, Tanzania, Tonga, Trinidad and Tobago, Turkey, Uganda, Ukraine, United States, Uruguay, Vietnam, Venezuela, Zambia, Zimbabwe);

Our Lady of Fatima Day in Honduras on May 13
;

America's Accountants Day on May 17
;

Honduran Journalist's Day on May 25
;

Honduran Forestry Professional's Day and National Tree Day on May 30
;

Corpus Christi on June 8
(Held on the Thursday after the Trinity. Monaco, Trinidad and Tobago, Austria, Venezuela)