U Pan de Natale in Monaco
U Pan de Natale in Monaco is held on December 24. The Committee for the preservation of Monaco's Traditions requests all bakers to sell « U Pan de Natale », Monaco's Traditional Christmas Bread. This event in the third decade of the month December is annual.
Help us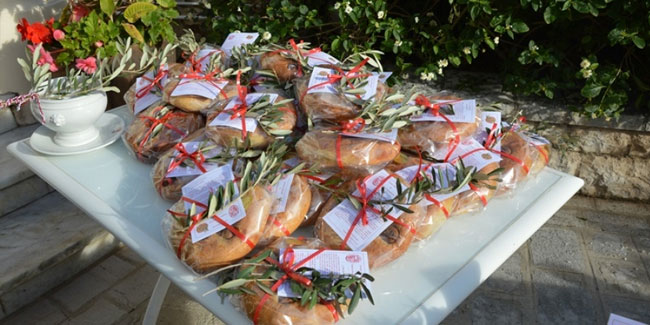 The tradition is at risk of extinction, and attempts are being made to revive it by the Monaco Committee on Traditions with the assistance of Monégasque bakeries. U Pan de Natale is a very old Monegasque tradition that the Traditions Committee wanted to restore to the spotlight by involving, as in ancient times, all the families of the country.
U Pan de Natale, according to the tradition, are blessed by the families but also during the midnight mass in the Cathedral, on Christmas Eve. At the end of the mass, during the Offertory, the Archbishop of Monaco proceeds to the symbolic blessing of all the breads that will be on the family tables that evening or the next day at Christmas dinner.
Similar holidays and events, festivals and interesting facts

St Nicholas Day on December 6
(International. The St. Nicholas/Santa Claus leaves little presents in children's shoesl);

Festival Internazionale del circo di Montecarlo on January 19
(Usually held in December);

Devota in Monaco on January 27
(Christian feast day. Feast of Sainte Devote, Saint Patron of Monaco and of the Prince's family);

Easter in Western Christianity on March 31
(Første påskedag in Norway);

Christ's Ascension on May 9
(or Kristi Himmelfartsdag in Norway);

Whit Monday on May 20
(celebrated on the day after Pentecost);

Corpus Christi on June 8
(Held on the Thursday after the Trinity. Monaco, Trinidad and Tobago, Austria, Venezuela)