Tiger Day
Tiger Day is held on October 15. This event in the second decade of the month October is annual.
Help us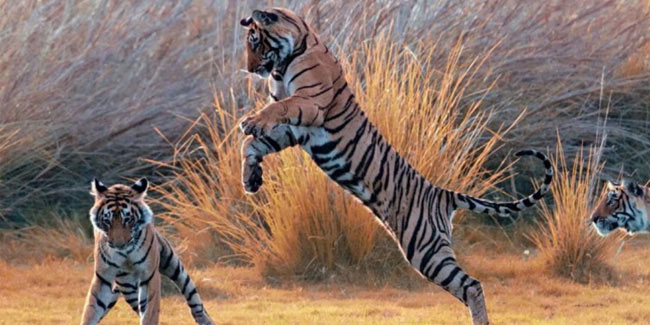 Tigers are the largest wild cats in the world and are good swimmers. They can roar but not purr. Tigers are carnivores, eating only meat. They are solitary hunters, and generally search for food alone at night. There are six different types of tigers and the smallest is the Sumatran.
International Tiger Day is celebrated on July 29 because it was on this day in 2010 that the International Tiger Summit took place in St. Petersburg, Russia. Governments of 13 nations, which have tiger ranges, pledged to cooperate and help double the population of wild tigers by 2022. Around 3,900 tigers remain in the wild across the globe, according to World Wildlife Fund (WWF).
Similar holidays and events, festivals and interesting facts