National Day of the Mexican Rider
National Day of the Mexican Rider is held on September 14. Día Nacional del Charro. This event in the second decade of the month September is annual.
Help us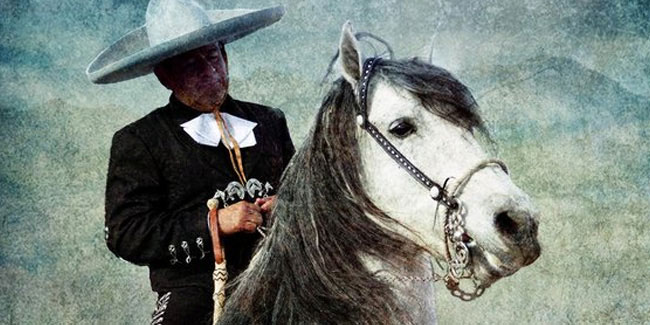 Charrería is a practice that combines horseback riding and other equestrian skills and abilities, which together with the bravery of the charro represent all Mexicans with pride and honor. Its origins date back to the Spanish Conquest, when the indigenous people rode horses for work purposes and later, within work activities, challenges began to be made to show who was the best and most skilled, which turned the challenge into a celebration.
On September 14, the National Day of the Charro is celebrated, a festivity that throughout Mexico and beyond the borders became the national sport par excellence.
It was decreed in 1934 by President Abelardo L. Rodríguez after former President Pascual Ortiz Rubio issued the decree so that the charro suit would be a symbol of Mexican identity, whether it be the work or gala suit.
14 years later, with the presidential mandate of Manuel Ávila Camacho, charrería was placed as the "national sport" and in 2016 it was recognized as Intangible Cultural Heritage of Humanity by the United Nations Organization for Education, Science and Technology. Culture (Unesco).
Similar holidays and events, festivals and interesting facts

Día de los Niños Héroes in Mexico on September 13
(in memory of 6 young Mexican cadets who died in the battle of September 13, 1847 during the Mexican-American War);

National or International Chocolate Day on September 13
(United States, the U.S. National Confectioners Association);

World Sepsis Day on September 13
;

Chiapas State Day in Mexico on September 14
(state date of foundation in 1824);

Broadcaster's Day in Mexico on September 14
;

Cry of Dolores or Grito de Dolores in Mexico on September 16
(Shout of Dolores is celebrated on the eve of Independence Day);

Cry of Dolores, celebrates the declaration of independence of Mexico from Spain in 1810 on September 16