Twins Day in Pleucadeuc
Twins Day in Pleucadeuc is held on August 15. Morbihan, France. Deux et plus. This event in the second decade of the month August is annual.
Help us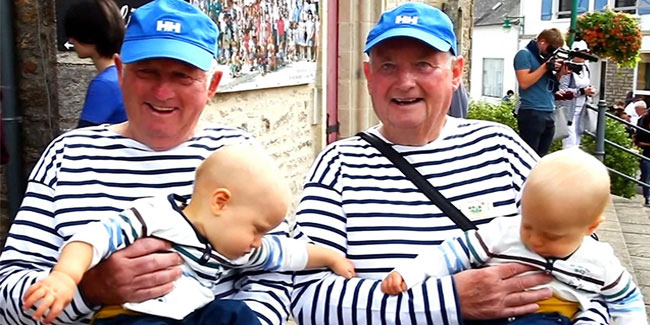 The gathering of "Two and more" (or twins' festival) is an event celebrating twins which takes place every August 15 in Pleucadeuc, in Morbihan.
The first edition was born in 1994 from the cancellation of the air festival organized since 1981 and from the inspiration of Alain Launay, himself the father of twins. This came to him from the observation that the twins, in general, share a reciprocal attraction for other twins and appreciate sharing moments together. The first edition was thus organized in 4 months, on August 15, 1994, by his family, via word of mouth.
From a family manifestation, it was gradually organized and constituted as an association under the 1901 law, the association of Two and More of Pleucadeuc (ADDP). This association federates about twenty members for more than 400 volunteers every year.
The event has become so popular that the town is now nicknamed the "village of twins".
Similar holidays and events, festivals and interesting facts