Ivory Coast Independence Day
Ivory Coast Independence Day is held on August 7. Since 1960. This event in the first decade of the month August is annual.
Help us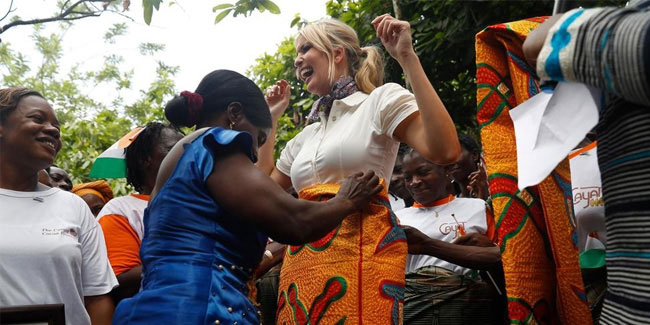 The name of Ivory Coast came from European merchants who divided the West of Africa into five coasts reflecting their main areas of trade. Ivory Coast was between Pepper Coast and Gold Coast. Today is Independence Day in Ivory Coast, celebrating the West African country's independence from France on August 7, 1960.
The official language of the country is French, which is why they prefer to call it Côte d'Ivoire. 'Côte d'Ivoire' is an anagram of 'erotic video'.
It boasts the largest church in the world. The Basilica of Our Lady of Peace of Yamoussoukro surpasses even St Peter's Basilica, with an exterior area of 30,000 square metres. Finished in 1990, its design is said to have been inspired by its Vatican City sibling, with a hefty dose of Renaissance and Baroque style. It can hold about 18,000 worshipers, though is very rarely full.
Similar holidays and events, festivals and interesting facts

Peace Flame Day on Ivory Coast on July 31
(commemorating the first peace ceremony in 2007);

Feast day of the Assumption of Mary on August 15
(Christian feast day, one of the Catholic holy days of obligation a public holiday in Austria, Belgium, Benin, Bosnia, Burundi, Cameroon, Chile, Colombia, Croatia, Cyprus, France, Germany, Greece, Guatemala, Hungary, Italy, Ivory Coast, Lebanon, Liechtenstein, Lithuania, Luxembourg, Macedonia, Madagascar, Malta, Mauritius, Monaco, Paraguay, Poland, Portugal, Romania, Senegal, Seychelles, Slovenia, Spain, Switzerland, Togo, and Vanuatu);

World Life Day on October 30
(Ivory Coast);

Peace Day on Ivory Coast on November 15