Peace Flame Day on Ivory Coast
Peace Flame Day on Ivory Coast is held on July 31. Commemorating the first peace ceremony in 2007. This event in the third decade of the month July is annual.
Help us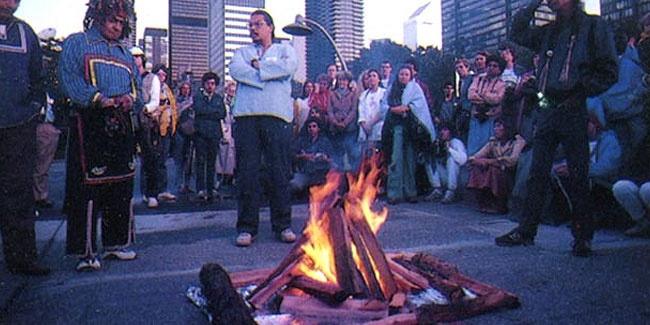 The World Peace Flame is dedicated to achieving peace through education and practical support of grassroots peace initiatives. The World Peace Flame (WPF) has been burning since July 1999, when seven flames, lit by eminent peacemakers on five continents, were flown by military and commercial aircraft to the United Kingdom. The European flame was lit by Irene van Lippe-Biesterfeld, Princess of the Netherlands and flown to the UK by the Dutch Royal Air Force. The Asian flame was lit at Gandhiís memorial in Delhi. The fire was taken from the eternal flame which has been burning there since 1947. The Australasian flame was lit by representatives of the Aboriginal people and housed in a minerís lantern donated by the Olympic Committee. The American flame was lit on the sacred summit of Pikeís Peak in Colorado.
Similar holidays and events, festivals and interesting facts

Peace Day on Ivory Coast on November 15
;

Ivory Coast Independence Day on August 7
(since 1960);

Feast day of the Assumption of Mary on August 15
(Christian feast day, one of the Catholic holy days of obligation a public holiday in Austria, Belgium, Benin, Bosnia, Burundi, Cameroon, Chile, Colombia, Croatia, Cyprus, France, Germany, Greece, Guatemala, Hungary, Italy, Ivory Coast, Lebanon, Liechtenstein, Lithuania, Luxembourg, Macedonia, Madagascar, Malta, Mauritius, Monaco, Paraguay, Poland, Portugal, Romania, Senegal, Seychelles, Slovenia, Spain, Switzerland, Togo, and Vanuatu);

World Life Day on October 30
(Ivory Coast)