Unity Factory Day in Yemen
Unity Factory Day in Yemen is held on July 7. Official state holiday. This event in the first decade of the month July is annual.
Help us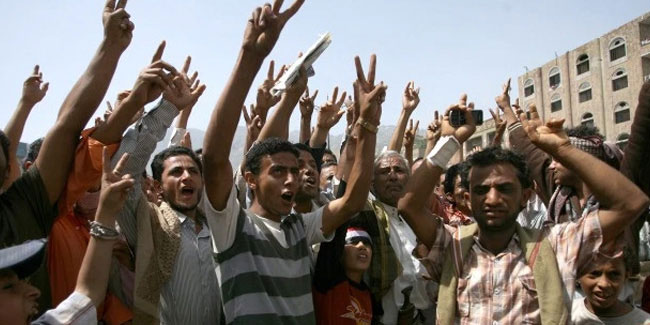 Sana'a is the capital city of Yemen. It is one of the world's most ancient cities that is still inhabited. Yemen hosts Shibam, a city of about 7,000 inhabitants in the district of Shibam. The city is famous for its ancient mudbrick high-rise buildings. About 500 such houses occur in the city with some being as high as 11 stories. These high-rise buildings date back to the 16th century. Thus, Shibam is often called the "Manhattan of the Desert." It was designated as a UNESCO World Heritage Site in 1982.
Sheba was an ancient kingdom that finds mention in the Quran and the Hebrew Bible. Sheba was the home of the biblical "Queen of Sheba" a figure that has been mentioned in the Hebrew Bible. According to popular beliefs, the kingdom of Shiba was based in modern-day Yemen.
Similar holidays and events, festivals and interesting facts

Mother's Day in most of the Arab world on March 21
(Bahrain, Comoros, Djibouti, Egypt, Iraq, Jordan, Kuwait, Libya, Lebanon, Mauritania, Oman, Palestine, Qatar, Saudi Arabia, Somalia, Sudan, Syria, United Arab Emirates, Yemen);

Revolution Day in Yemen on September 26
;

Yemen Independence Day on November 30
(celebrates the independence of South Yemen from the United Kingdom in 1967);

Father's Day in some Islamic countries on January 25
(Iran, Kuwait, Bahrain, Iraq, Oman, Qatar, Egypt, Yemen, Syria, Lebanon, Somalia, Sudan, Mauritania is celebrated on the 13th day of the month of Rajab)