Colombia Lawyer Day
Colombia Lawyer Day is held on June 22. Día del Abogado. This event in the third decade of the month June is annual.
Help us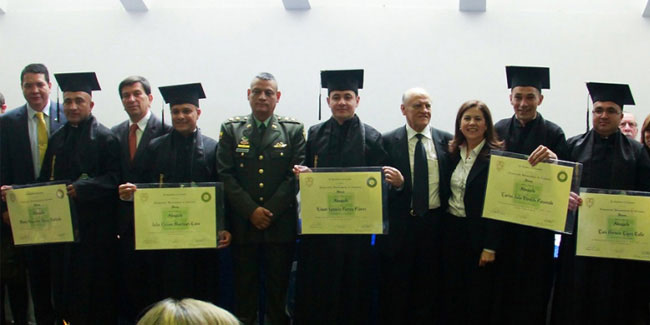 Lawyer's Day, the date on which this noble profession is celebrated, is celebrated on different dates throughout Latin America and the world. In Colombia, Lawyer's Day is commemorated on June 22. However, this date was not chosen randomly, but is strongly supported by history.
The origin of the election of this date aims to commemorate José Cristóbal Hurtado de Mendoza y Montilla, full name of Cristóbal Mendoza, who earned his place in the history of Latin America by being recognized as the first president of Venezuela after the declaration of independence of this country.
Mendoza, who was an eminent and illustrious jurist, was the first to preside over the triumvirate of the Executive Power established by the Congress of 1811 and thus was part of the constitutional assembly that formulated and promulgated the first Constitution of Venezuela in that same year.
History indicates that the birth of Cristóbal Mendoza actually happened on June 23, 1772, however, June 22 was chosen in Colombia (some point out that it could have been a singular upheaval in history) to honor this character. historical and thus also commemorate all those who practice the law.
Similar holidays and events, festivals and interesting facts

Detective Day in Chile on June 19
;

St. John's Day on June 24
;

Tolimense Tamale Day on June 24
;

World Anti-Bullfighting Day on June 25
;

National Coffee Day in Colombia on June 27
;

International Day of Deafblind Persons on June 27
;

Wine Battle Memorial Day on June 29
(Venezuela, Colombia, Costa Rica, Malta, Peru, Rome Italy, Sao Paulo, Chile, Spain)