Algeria Revolution Day
Algeria Revolution Day is held on June 19. This event in the second decade of the month June is annual.
Help us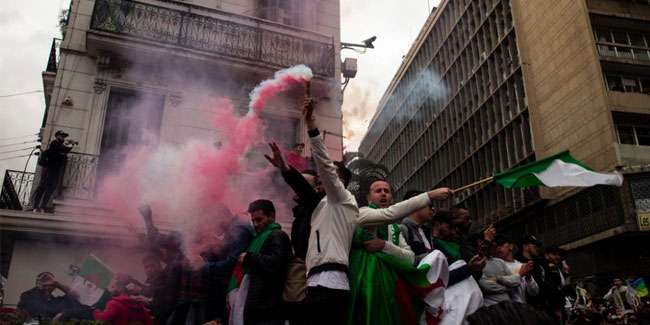 Algerian independence movements led to the uprisings of 1954?1955, which developed into full-scale war. In 1962, French president Charles de Gaulle began the peace negotiations, and on July 5, 1962, Algeria was proclaimed independent. In Oct. 1963, Ahmed Ben Bella was elected president, and the country became Socialist. He began to nationalize foreign holdings and aroused opposition. He was overthrown in a military coup on June 19, 1965, by Col. Houari Boumdienne, who suspended the constitution and sought to restore economic stability. After his death, Boumdienne was succeeded by Col. Chadli Bendjedid in 1978. Berbers rioted in 1980 when Arabic was made the country's only official language. Algeria entered a major recession after world oil prices plummeted in the 1980s.
Similar holidays and events, festivals and interesting facts

Mother's Day in France on May 26
(also Algeria, Dominican Republic. First Sunday of June, if Pentecost occurs on this day, Haiti, Mauritius, Morocco, Sweden, Tunisia; celebrated on the last Sunday in May);

Algeria Independence Day on July 5
;

Tree Planting Day in Algeria on October 27
;

Student's Day in Kabile on November 2
(established in 2010 by the Provisional Government of Kabile in exile - Anavad, in honor of Kamel Amzal);

Yennayer on January 12
(Berbers, Amazigh New Year);

National Martyrs Day in Algeria on February 18
;

National Victory Day in Algeria on March 19