Grandparents Day in Singapore
Grandparents Day in Singapore is held on November 26. Fourth Sunday in November. This event in the third decade of the month November is annual.
Help us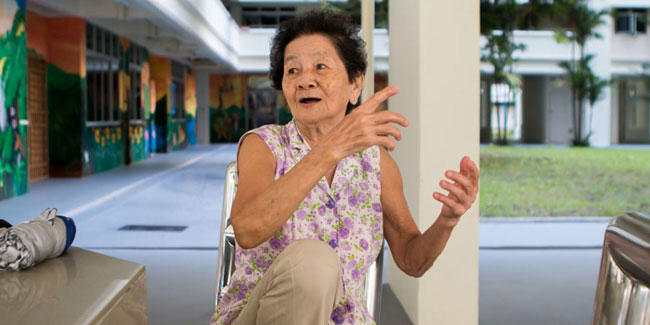 While it is not as well known as Father's or Mother's Day, grandparents are a vital part of families, and they deserve a special day to honour them. The idea of Grandparents Day started about 40 years ago in the USA. Marian Mcquade, a self-described "housewife" who devoted much of her life advocating for older adults, wanted a day to affirm the importance of grandparents.
After campaigning for five years, in 1979, President Jimmy Carter finally made National Grandparents' Day official. The world's first Grandparents Day thus came into existence.
Singapore has also celebrated Grandparents' Day since 1999, which is designated as the fourth Sunday of November. It is a time of celebration and appreciation; from caring for us as children when our parents were away at work to whipping up wonderful dishes for the household, their love for us is non-verbal, one that is shown instead through actions we understand.
Similar holidays and events, festivals and interesting facts

Good Husband and Wife Day in Japan on November 22
;

International Son Day on November 22
(community initiative);

Metal Rocker Woman Day on November 26
;

International Women Human Rights Defenders Day on November 29
;

The King Bhumibol Adulyadej Memorial Birthday or Father's Day in Thailand on December 5
(Wan phor);

National Day of Remembrance and Action on Violence Against Women in Canada on December 6
;

Mother's Day in Panama on December 8
(Día de la Madre);

Hari-Kuyō on December 8
(Kansai region, Japan)