Women's Global Happiness Day
Women's Global Happiness Day is held on October 18. Directed against the epidemic of depression among women. The idea that arose in 2017 belongs to Carin Rockind. This event in the second decade of the month October is annual.
Help us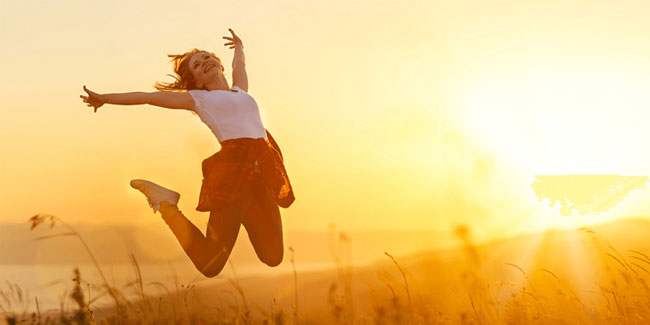 USA Today in 2011 identified Mary Claire Orenic, a 50-year-old resident of Manhattan Beach, California, as the happiest woman in America for fulfilling the criteria for well-being, which include a well-paying full-time job and a solid marriage.
Women have traditionally reported higher levels of happiness than men, but they are now reporting happiness levels that are similar or even lower than those of men. The relative decline in well‐being holds across various datasets, and holds whether one asks about happiness or life satisfaction.
Surprisingly, researchers said they found that activities, such as sex, socializing, eating, exercising, and watching TV have a much bigger impact on women's happiness on a daily basis than general circumstances, such as income, religion, or marital status.
Similar holidays and events, festivals and interesting facts

World Trauma Day on October 17
;

World Day for Organ Donation and Transplantation on October 17
;

Edge Day on October 17
(International observance, Straight Edge Movement);

World Menopause Day on October 18
(doctors call for women to take action at menopause, to prevent health problems in later life);

International Day for the Preservation of Nature on October 18
;

International ShakeOut Day on October 19
(Drop, Cover and Hold On! If nothing else, remember to take those three steps if and when an earthquake strikes);

World Breast Cancer Day on October 19