Johannian Holidays in Orleans, France
Johannian Holidays in Orleans, France is held on May 8. In honor of the liberation in 1429 of Joan of Arc and her army from the city besieged by the British. This event in the first decade of the month May is annual.
Help us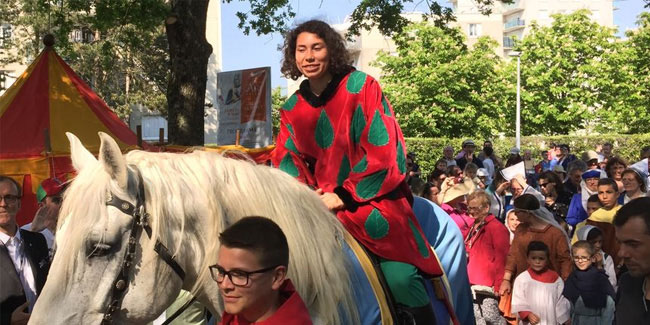 The liberator of Orleans is celebrated each year during ten days of festivities. Parades and commemorative processions, a medieval market at the Campo Santo, a sound and light show at the Sainte-Croix Cathedral and an Electro Set bring the people of Orleans together every year.
A key event in the cultural life of the people of Orleans, the Johannine Festivals of Orléans are among the oldest traditional events in France.
Recognised as part of France's intangible cultural heritage, this event pays tribute to the woman who liberated Orléans centuries before. Guided by divine voices, the "Pucelle d'Orléans", who became a national heroine, liberated Orléans, which was torn apart by the Hundred Years' War, on 8 May 1429.
The Maid of Orleans (French: La Pucelle d'Orléans) is a satirical poem by François-Marie Arouet, better known by his pen name, Voltaire. It was first published in 1899, but Voltaire had written it over a century beforehand; while he had started writing the text in 1730, he never completed it.
Similar holidays and events, festivals and interesting facts