Coloring Day
Coloring Day is held on May 6. This event in the first decade of the month May is annual.
Help us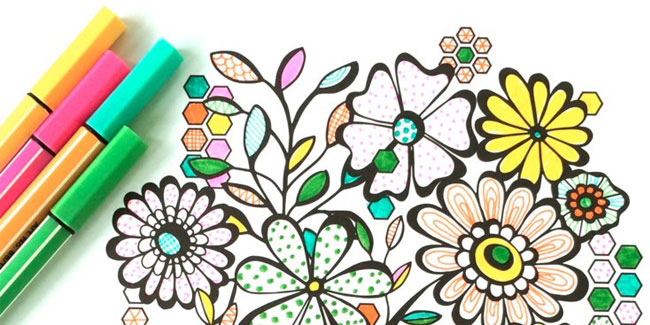 Coloring books were originally created for adults. The earliest variation of coloring books is from as early as 1612. Published in 1961 by three advertising executives, The Executive Coloring Book was the first coloring book aimed at adults.
Coloring lowers stress and anxiety. According to researchers and art therapists, adults who color in coloring books may experience a variety of therapeutic benefits. A 2012 study concluded that people who colored in mandalas—complex geometric figures frequently seen in Hinduism and Buddhism—experienced lower levels of anxiety than people who simply colored on a blank piece of paper.
Similar holidays and events, festivals and interesting facts

Cartoonists Day on May 5
(They were the favorite part of the morning paper for many of us growing up);

World Laughter Day on May 5
(was created in 1998 by Dr. Madan Kataria, founder of th worldwide Laughter Yoga movemen);

Cinco de Meow Day on May 5
;

5.25" Floppy Day on May 5
(#525FloppyDay);

No Homework Day on May 6
(this is the day where children can tell their teachers and parents in complete honesty that they will not be doing their homework, in order to mark this special day);

No Socks Day on May 8
;

Iris Day on May 8
;

White Lotus Day on May 8
(Theosophy)