International Handwashing Day
International Handwashing Day is held on May 5. Since 2009, when the WHO Patient Safety Program launched a new initiative called Save Lives: Wash Hands. This event in the first decade of the month May is annual.
Help us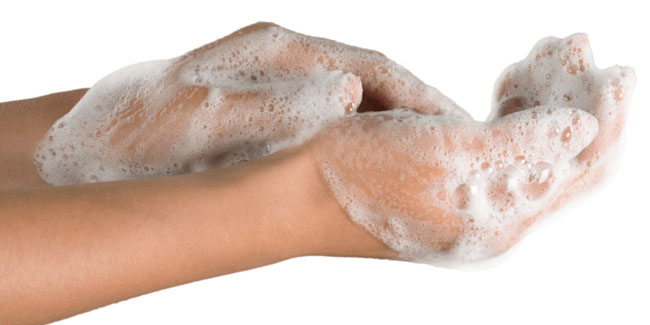 According to the World Bank, hygiene promotion is the most cost-effective health action to reduce disease. As of 2020, 2.3 billion people lacked basic hygiene services (handwashing facility with soap and water), and 1.6 billion people had access to handwashing facilities that lacked water or soap. Research shows that washing hands with soap and water could reduce deaths from diarrheal disease by up to 50%. Handwashing can reduce the risk of respiratory illnesses, like colds, in the general population by 16–21%. About 7% of women and 15% of men do not wash their hands at all after using the bathroom. Approximately 39% of people don't wash their hands after sneezing, coughing or after blowing their nose.
Keeping your hands germ-free is your first line of defense against getting sick from, and spreading, harmful germs and bacteria.
Similar holidays and events, festivals and interesting facts

World Give Day on May 4
(is one day a year when people all over the world come together to support the causes they care about most. Whether you donate to your favorite non-profit, a person in your community, or give some of your time, World Give Day is a day to focus on giving back);

World Naked Gardening Day on May 4
(celebrated on the first Saturday of May);

World Laughter Day on May 5
(was created in 1998 by Dr. Madan Kataria, founder of th worldwide Laughter Yoga movemen);

World Hand Hygiene Day on May 5
;

World Pulmonary Hypertension Day on May 5
;

African World Heritage Day on May 5
;

Orthotist and Prosthetist Day in El Salvador on May 5
(Día del ortesista y protesista);

Celiac Awareness Day in Argentina on May 5
;

Mental Health Week in Canada on May 6
(Held in the first full week of May);

National Nursing Week in Canada on May 6
(Held from Monday to Sunday of the same week in which the date May 12 is located);

Sun Awareness Week in Canada on May 6
(Held from the first Monday in May);

National Air Quality Awareness Week in USA on May 6
(Starts on the first Monday in May);

Kinesiologist's Day in Chile on May 6