Holiday of the Foreign Legion in France
Holiday of the Foreign Legion in France is held on April 30. Date in memory of the Battle of Cameron. This event in the third decade of the month April is annual.
Help us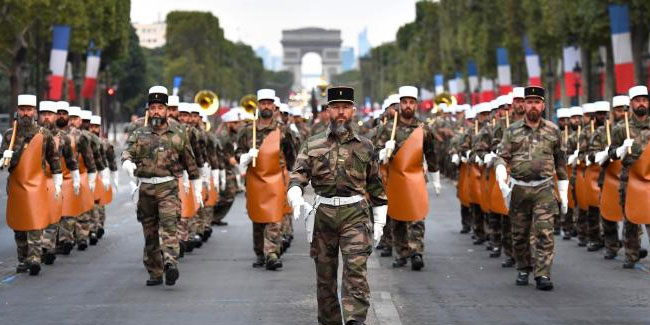 The annual celebration of this remembrance, on April 30 (for the first time in 1906), allows legionnaires to gather around this "Legion spirit", which reflects the loyalty to the word given and the sacred nature of the mission.
Among the combatants of the 3rd Company who were killed, wounded or taken prisoner, only the legionnaire Laï was discovered alive at the scene of the confrontation. He was the first to recount the battle of Camerone. If this battle remains a defeat, it remains the fight of a handful of men who swore an oath to accomplish a desperate mission with abnegation and kept it.
In 1856, Captain Danjou accidentally lost his hand. It was replaced by a wooden hand, now preserved in the crypt of the Foreign Legion Museum. Every April 30, a bearer of the hand has the honor of being chosen to present this relic.
Similar holidays and events, festivals and interesting facts