Youm El Ilm or Science Day in Algeria
Youm El Ilm or Science Day in Algeria is held on April 16. This event in the second decade of the month April is annual.
Help us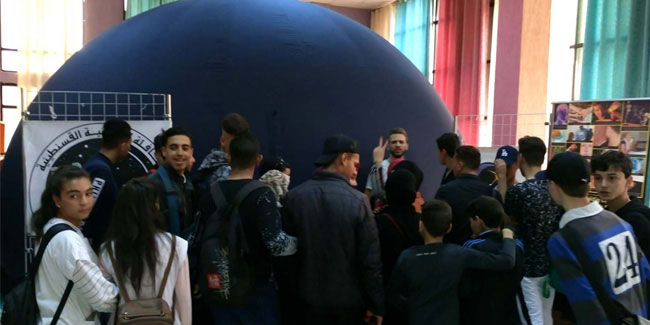 Algeria has invested an estimated 100 billion dinars towards developing research facilities and paying researchers. Besides solar energy, areas of research in Algeria include space and satellite telecommunications, nuclear power and medical research. Currently, Algeria has 20,000 research professors at various universities and over 780 research labs, with state-set goals to expand to 1,000.
On April 16 of each year, the Algerian people celebrate Knowledge Day (Youm El Ilm). Marking the anniversary of the death of the great scholar and ardent patriot Abdelhamid Ben Badis, this date was chosen as a symbol intended to make Algerian citizens aware of the value of books and the place they should be given in the framework of the Cultural Revolution.
Similar holidays and events, festivals and interesting facts

Tree Planting Day in Belgium, Italy, Lesotho, Portugal on March 21
;

Kabila Day in Algeria on April 20
(unofficial holiday in honor of the Berber spring. Kabila - the people of the Berber group in northern Algeria);

Mother's Day in France on May 26
(also Algeria, Dominican Republic. First Sunday of June, if Pentecost occurs on this day, Haiti, Mauritius, Morocco, Sweden, Tunisia; celebrated on the last Sunday in May);

Algeria Revolution Day on June 19
;

Algeria Independence Day on July 5
;

Tree Planting Day in Algeria on October 27
;

Student's Day in Kabile on November 2
(established in 2010 by the Provisional Government of Kabile in exile - Anavad, in honor of Kamel Amzal)