International Rum Day
International Rum Day is held on April 8. This event in the first decade of the month April is annual.
Help us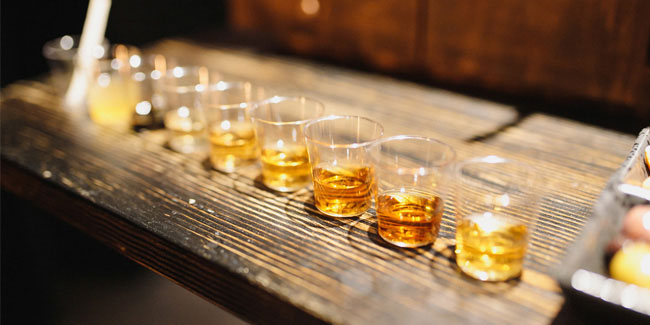 Rum is the Oldest Spirit in the World. Rum Used to Be Really, Really Valuable. The name may have derived from rumbullion meaning "a great tumult or uproar". Some claim that the name is from the large drinking glasses used by Dutch seamen known as rummers. Other options include contractions of the words saccharum, latin for sugar, or arôme, French for aroma.
The use of sugar cane distinguishes rum from all other liquors. Many of the early Caribbean rums were produced with molasses and "skimmings" from the production of sugar. The skimmings were obtained from the boiling of the sugar cane and were mixed with molasses and "dunder" (leftover sediment in the still).
The consumption of rum is often recommended for lowering cholesterol levels and managing diabetes. As per studies, in addition to having medicinal characteristics, it maintains low blood sugar levels in the body, thereby reducing the risk of diabetes.
Similar holidays and events, festivals and interesting facts

National Beer Day and National Coffee Cake Day in United States on April 7
;

International Beaver Day on April 7
(The largest beaver-built dam is in Wood Buffalo National Park, Alberta, Canada and is 850m long);

National Empanada Day in USA on April 8
;

World Tai Chi and Qigong Day on April 8
;

National Chinese Almond Cookie Day in USA on April 9
;

National Cinnamon Crescent Day in USA on April 10
(remember that cinnamon is a good source of manganese, fiber, iron and calcium);

Siblings Day on April 10
(International observance);

International Safety Pin Day on April 10
;

World Homeopathy Day on April 10