International Zebra Day
International Zebra Day is held on January 31. This event in the third decade of the month January is annual.
Help us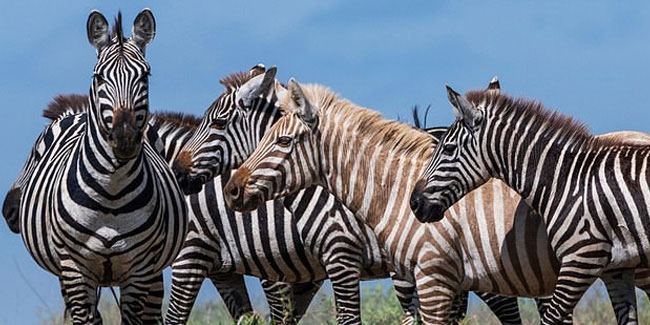 Japanese scientists have discovered one of the main functions of zebra stripes - to scare away insects. When they painted cows under zebras, the number of attacks of biting flies decreased by 50%.
The annual economic damage from biting flies in the US is approximately $ 2.2 billion.
Similar holidays and events, festivals and interesting facts

Start of the Season for Nonviolence on January 30
(January 30-April 4);

International Croissant Day on January 30
;

International Electronic Technician Day on January 30
;

International Magician's Day on January 31
;

The start of National Bird-Feeding Month on February 1
(United States);

National Axolotl Day in Mexico on February 1
;

Beginning of the World Interfaith Harmony Week on February 1
(The World Interfaith Harmony Week was first proposed at the UN General Assembly on September 23, 2010 by H.M. King Abdullah II of Jordan);

World Read Aloud Day on February 1
(is a day devoted to the power of literacy and the transformational joy that comes from sharing stories aloud within a family, a classroom, and a community. Founded by the nonprofit LitWorld and sponsored by Scholastic);

International Furmint Day on February 1
(Official hashtag:#FurmintDay)