International Canadian Heritage Day
International Canadian Heritage Day is held on February 16. This event in the second decade of the month February is annual.
Help us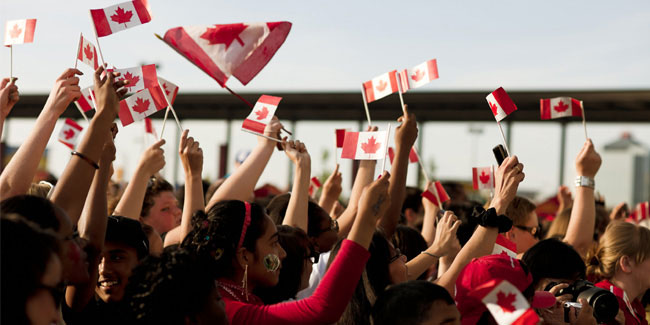 The Viking settled the east coast of Canada in 1000 AD. Canada was invaded twice by Americans in 1775 and 1812. Canada got its flag after 100 years of becoming a country – 15th February 1965. The unique culture of Newfoundland and Labrador is a product of English, Irish, French, and Aboriginal heritage. English and French are the two official languages of Canada.
Canadian Heritage and its portfolio organizations play a vital role in the cultural, civic and economic life of Canadians.
Similar holidays and events, festivals and interesting facts

Operating Nurse International Day on February 15
(since 2009);

World Logistics Day on February 16
;

Global Drink Wine Day on February 18
(So why should this only be a day that is celebrated in the USA?);

International Tug-of-War Day on February 19
(Dropped from the Olympic Games in 1920, Tug of War still remains a Worldwide sport and many nations have their own governing bodies);

International Tourist Guide Day on February 21
(initiative by World Federation of Tourist Guide Associations - WFTGA);

Birthday of Scouting and Guiding founder Robert Baden-Powell and Olave Baden-Powell on February 22
(and its related observance: - Founder's Day or "B.-P. day" - World Organization of the Scout Movement);

World Thinking Day on February 22
(World Association of Girl Guides and Girl Scouts);

Crime Victims Day in Europe on February 22
;

World Encephalitis Day on February 22
;

European Day for Equal Pay Men and Women on February 22