Acadia Memorial Day
Acadia Memorial Day is held on December 13. Dedicated to the tragic event during the deportation of the Acadians, the ships of the Duke of William, Ruby and Violet, sunk in 1758. This event in the second decade of the month December is annual.
Help us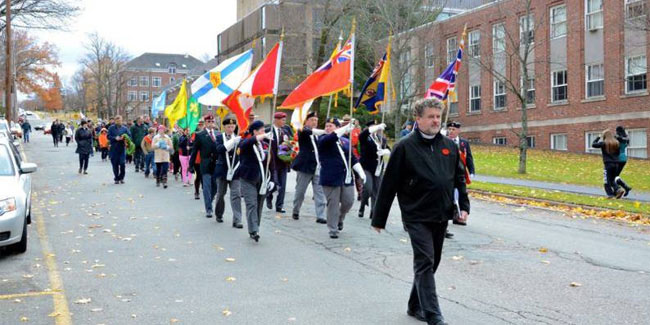 The Acadian Day of Remembrance pays homage to the more than 3,000 Acadians who were deported from Îsle Saint-Jean (Prince Edward Island) in 1758. Known as The Great Upheaval among Acadians, the 1758 deportation of Acadians from Prince Edward Island resulted in the deaths of more than half of those deported. The Acadian Day of Remembrance (Le jour du Souvenir acadien) is observed in the Canadian province of New Brunswick on December 13 every year.
The first French settlement in Acadia was established by Pierre Dugua de Mons in 1604. For a couple of years, the colony had a monopoly in the fur trade, but it was revoked by King Henry IV in 1607 because the colony didnít bring enough income to justify supplying it further.
Similar holidays and events, festivals and interesting facts