Corsican National Holiday
Corsican National Holiday is held on December 8. Festa di a Nazione. This event in the first decade of the month December is annual.
Help us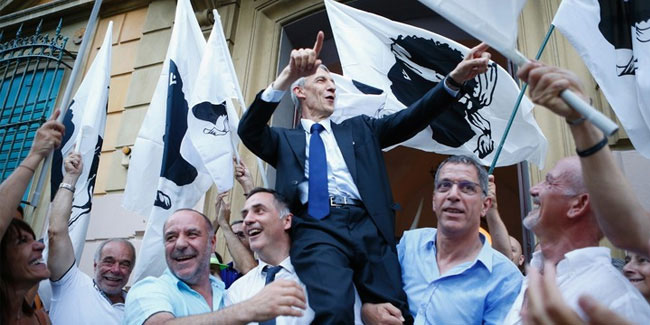 The Festa di a Nazione (in Italian Festa della Nazione) is a festival that has been celebrated throughout Corsica since 1735.
Two general assemblies of Corsica which took place in 1735 and a third which took place in 1761 proclaimed the Immaculate Conception as patron saint of the island and the day of 8 December, the feast of the patron national holiday.
On January 30, 1735, the Consulta d'Orezza chaired by Luigi Giafferi di Talasani, Giacinto Paoli di Morosaglia and Andrea Ceccaldi di Vescovato, gathered in a town in Castagniccia and commissioned by Pasquale Paoli, brought into force the Republican-type Constitution of Corsica. by the lawyer Sebastiano Costa who proclaimed 8 December "National Holiday" of Corsica under the protection of the Immaculate Conception.
Despite the end of independent Corsica, the event is celebrated by the independent Corsicans and celebrated particularly in Morosaglia, the birthplace of Pasquale Paoli, in Ponte Nuovo and Borgo, the scene of two battles against the French, and in Corte, the independence capital of the island under Pasquale Paoli.
Similar holidays and events, festivals and interesting facts