Electrical Engineer Day in Brazil
Electrical Engineer Day in Brazil is held on November 23. This event in the third decade of the month November is annual.
Help us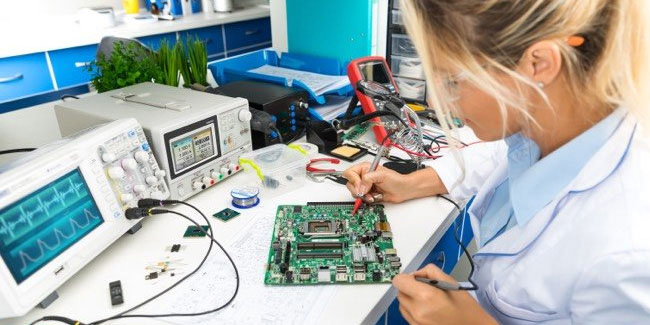 The electrical engineer is the one who will develop the electrical project for buildings, houses and other facilities. He is also responsible for creating structures and electrical components, in addition to working on process automation.
The Electrical Engineer's Day (in Portuguese Dia do Engenheiro Eletricista) is celebrated in Brazil on November 23, when the Itajubá Electrotechnical Institute (Instituto Eletrotécnico de Itajubá) is founded in 1913. This day was decreed by Law No. 12074 of October 29, 2009, based on Bill No. 2545 of 2003 of MP José Roberto Arruda (PFL/DF).
Similar holidays and events, festivals and interesting facts

Bank Employee Day in Armenia on November 22
;

Day of Justice in Azerbaijan on November 22
;

Psychologist's Day in Venezuela on November 22
(Día del Psicólogo);

Salvadoran Musician's Day on November 22
;

Musician's Day on November 22
;

Psychiatrist's Day in Argentina on November 22
;

Geographer's Day in Argentina on November 22
;

Speech Therapist's Day in Chile on November 22
;

Kindergarten Educator's Day in Chile on November 22
;

Engineer's Day in Portugal on November 24
;

Logistics Day in Ukraine on November 24
(date for 2023. They celebrate on the last Friday of November);

Teachers' Day in Turkey on November 24