Maintenance Day in the USA
Maintenance Day in the USA is held on January 18. Unofficially. This event in the second decade of the month January is annual.
Help us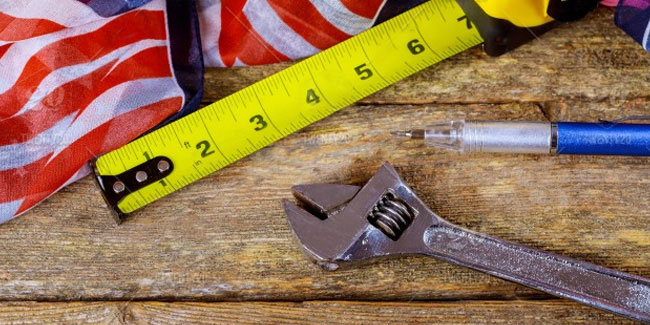 Maintenance is a key factor determining manufacturers' success since it ensures preferably smooth operation. At the same time service and repair are significant cost factors.
Maintenance is an important factor in quality assurance and in some cases determines the long-term success of a company. Poorly maintained resources can cause instability and partially or completely pause the production. Malfunctioning machines or complete breakdowns can become a costly process for most companies.
Both direct and indirect costs vary from company to company. Estimates range from 10 to 40 percent depending on industry and type of plant.
Similar holidays and events, festivals and interesting facts

National Hot Buttered Rum Day in USA on January 17
;

National Get to Know Your Customer Day in USA on January 17
;

National Gourmet Coffee Day and Peking Duck Day in USA on January 18
;

National Popcorn Day in USA on January 19
;

Birthday of Edgar Allan Poe on January 19
(commemorated by the Poe Toaster at his grave in Baltimore);

National Disc Jockey Day in USA on January 20
(DJ Day is celebrated in remembrance of the death of Albert James Freed. Freed, also known as Moondog, was an influential disc jockey in the 1950s. He is credited with introducing the term "rock 'n' roll" to the world);

Cheese Lovers Day in USA and UK on January 20
;

National Buttercrunch Day in USA on January 20
;

U.S. Presidential Oath Day on January 20
(1934)