Prohibition Remembrance Day in USA
Prohibition Remembrance Day in USA is held on January 16. This event in the second decade of the month January is annual.
Help us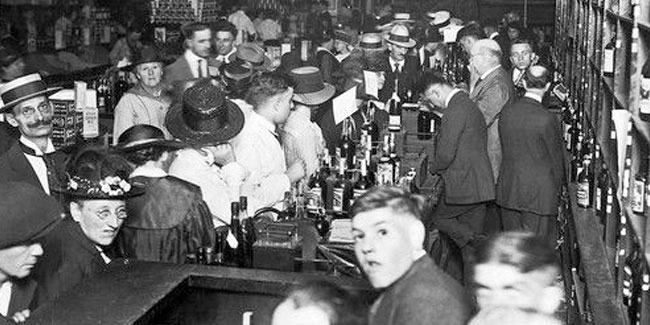 The Prohibition Amendment had profound consequences: it made brewing and distilling illegal, expanded state and federal government, inspired new forms of sociability between men and women, and suppressed elements of immigrant and working-class culture.
The Eighteenth Amendment prohibited the production, transportation, and sale of alcohol. On January 16, 1919, it was ratified by the requisite number of states, but did not go into effect for another year. Prohibition Remembrance Day commemorates the ratification and implementation of Prohibition, and the almost fourteen years that American citizens lived under it.
The increase of the illegal production and sale of liquor (known as "bootlegging"), the proliferation of speakeasies (illegal drinking spots) and the accompanying rise in gang violence and organized crime led to waning support for Prohibition by the end of the 1920s.
Similar holidays and events, festivals and interesting facts

National Fresh Squeezed Juice Day and National Strawberry Ice Cream Day in USA on January 15
;

Martin Luther King Jr. Day in United States on January 15
(celebrated on the third Monday in January);

National Booch Day in USA on January 15
;

National Religious Freedom Day on January 16
(United States);
National Fig Newton Day in USA on January 16
;

National Hot Buttered Rum Day in USA on January 17
;

National Get to Know Your Customer Day in USA on January 17