Little New Year in Japan
Little New Year in Japan is held on February 14. 小正月 koshōgatsu. This event in the second decade of the month February is annual.
Help us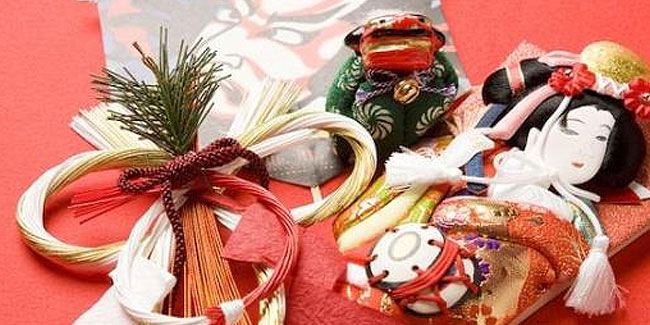 In Japanese culture, the new year must begin on a clean slate. Little New Year - traditionally celebrating the first full moon of the new year, on the 15th day of the first lunar month (approximately mid-February).
The main events of Koshōgatsu are rites and practices praying for a bountiful harvest; rice gruel with adzuki beans (小豆粥, azukigayu) is traditionally eaten in the morning and is involved in the rice gruel divination ceremony. Further, New Year decorations are taken down around this date, and some temples hold events, such as at Tōrin-in.
Similar holidays and events, festivals and interesting facts

Korean New Year on February 10
(is based on the Chinese lunisolar calendar. Date of 2024);

Tsagaan Sar or Mongolian Lunar New Year on February 10
(Celebrated on the first day of the lunar-solar calendar);

Aztec New Year on March 12
;

Indonesian New Year on March 12
;

Nanakshahi New Year, first day of the month of Chet on March 14
(Sikhism);

Ides of March on March 15
;

Hindi New Year on March 20