Granada Day in Spain
Granada Day in Spain is held on January 2. Marks the end of the Reconquista in 1492. This event in the first decade of the month January is annual.
Help us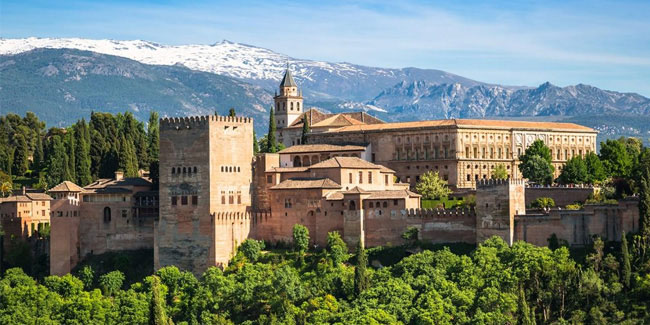 The capture of Granada is one of the events of the year 1492, so important for Spanish historiography that it is referred to as the crucial year. The city of Granada continues to celebrate this day, January 2, 1492, every year.
The capture of Granada ended a years-long siege around the eponymous city in the south of the Iberian Peninsula. The city was taken on January 2, 1492, by the combined forces of the newly united crowns of Aragon and Castile against the troops of the Muslim kingdom of Granada led by Sultan Boabdil. This victory put an end to the Granada Wars, which had begun in 1482.
Similar holidays and events, festivals and interesting facts

Doce uvas on December 31
(the Spanish New Year's tradition of eating twelve grape varieties, one for each of the twelve clock strokes by midnight, subsequently spread in such Spanish-speaking countries as Mexico, Bolivia, Venezuela, Ecuador, El Salvador, Peru, Colombia, Puerto Rico, Nicaragua, Costa Rica et al);

Three Kings Parade in Spain and some cities in Mexico on January 5
(Cabalgata de Reyes Magos);

National Day in Menorca, Spain on January 17
;

Feast of St. Vincent in Valencia, Spain on January 22
(traditionally held mass festivities, costumed processions and a large wine festival. The holiday is celebrated in Saint Vincent and the Grenadines);

National School Day of Non-Violence and Peace in Spain on January 30
(founded in 1964 by the pacifist poet Llorence Vidal Vidal of Majorca);

Virgin of Candelaria on February 2
(Tenerife, Spain, Mexico);

World Logistics Day on February 16