Libyan Revolution Day
Libyan Revolution Day is held on September 1. 1969. This event in the first decade of the month September is annual.
Help us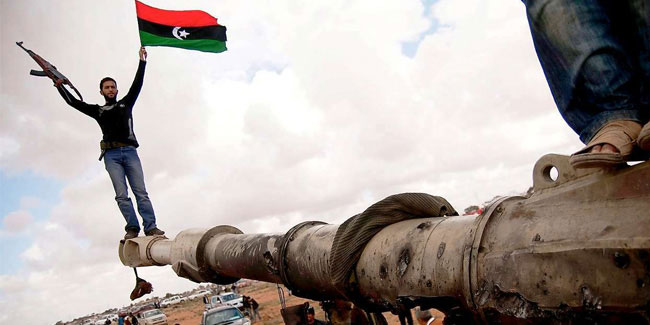 The 1969 Libyan coup d'état, also known as the al-Fateh Revolution or the 1 September Revolution, was carried out by the Free Unionist Officers Movement, a group of military officers led by Colonel Muammar Gaddafi, which led to the overthrow of King Idris I.
Similar holidays and events, festivals and interesting facts

American Evacuation Day in Libya on June 11
;

Martyrs' Day in Libya on September 16
;

Libya Liberation Day on October 23
;

Day of Mourning in Libya on October 26
(in memory of the victims of Italian colonization);

Libya Independence Day on December 24
;

Yennayer on January 12
(Berbers, Amazigh New Year);

Revolution Day in Libya on February 17
(2011)