Sleep Day in Germany
Sleep Day in Germany is held on June 21. Tag des Schlafes. This event in the third decade of the month June is annual.
Help us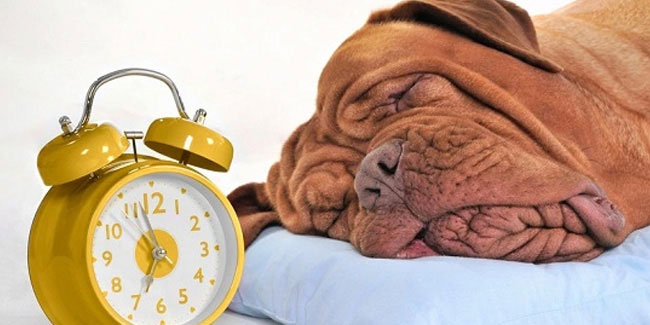 The Day of Sleep is an initiative launched in 2000 by the association Tag des Schlafes e.V. to draw attention to the importance of sleep. The day of action takes place in Germany every year on June 21st.
The initiative was founded in 1999 when the two founders noticed "a considerable information deficit in the public". Various sponsors were recruited (including Sanofi-Synthélabo) and the day of action was presented to the public on June 21, 2000 under the motto "Disturbed sleep - consequences for modern achievement-oriented society" in the old Bundestag in Bonn. Since then, the day of action has taken place every year under a different motto.
Similar holidays and events, festivals and interesting facts

World Sickle Cell Day on June 19
(International);

World Sauntering Day on June 19
(The holiday was created in 1979 by W.T. Rabe in response to the growing popularity of jogging. It is believed to have begun at the Grand Hotel on Mackinac Island in Michigan, USA. The Grand Hotel has the world's longest porch at 660 feet. The idea behind the day was to encourage people to slow down and appreciate the world around them);

International Slowness Day on June 21
(Clémence Boucher, a Montreal community worker, got together with some friends in 2001 and picked June 21 — the longest day of the year — to kick off her movement.);

World Day against Amyotrophic Lateral Sclerosis on June 21
;

National Day for Reflection on Organ Donation and Organ Transplantation in France on June 22
;

International Dravet Syndrome Day on June 23
;

Drug Awareness Week in South Africa on June 24
(the South African National Council on Alcoholism and Drug Dependence - SANCA)