St. Knuts Day in Norway and Sweden
St. Knuts Day in Norway and Sweden is held on January 13. The 20th and last day of the Christmas season. This event in the second decade of the month January is annual.
Help us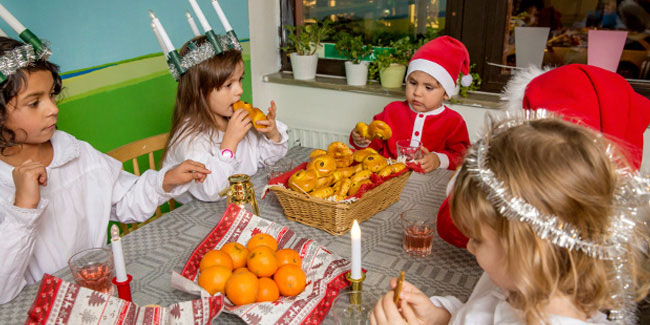 Canute IV, byname Canute the Holy, or Saint Canute, Danish Knut, or Knud, Den Hellige, or Sankt Knut, or Knud, (born c. 1043—died July 10, 1086, Odense, Den.; canonized 1101; feast days January 19, July 10), martyr, patron saint, and king of Denmark from 1080 to 1086.
Canute proved an effective ruler who brought internal peace and prosperity to the land. He became a strong supporter and a generous donor to the church, and his journey to Rome was inspired by religious as well as diplomatic motives.
In Sweden St. Knut's Day marks the end of the Christmas and holiday season. It is celebrated by taking out the Christmas tree and dancing around it. Nowadays, the feast is mainly for children.
Similar holidays and events, festivals and interesting facts

The Twelfth day of Christmas and the Twelfth Night of Christmas on January 5
(Western Christianity);

Birthday of Princess Ingrid Alexandra in Norway on January 21
;

Northern Lights Festival in Tromsø, Norway on January 26
(The Nordlysfestivalen or Northern Lights Festival has since its beginning in 1988, developed from a small classic music festival, to a huge ten days music festival in Tromsø);

Polar Jazz Festival in Svalbard, Norway on February 1
(since 1998. It is the world's northernmost music festival);

Runeberg's Birthday in Finland on February 5
;

Sami National Day on February 6
(Russia, Finland, Norway and Sweden);

Ice Music Festival in Finse, Norway on February 7
(They claim to be "the coolest outdoor experience" — and they're probably right)