Chinese Valentine's Day
Chinese Valentine's Day is held on August 22. Celebrate on the 7th day of the 7th lunar month. This event in the third decade of the month August is annual.
Help us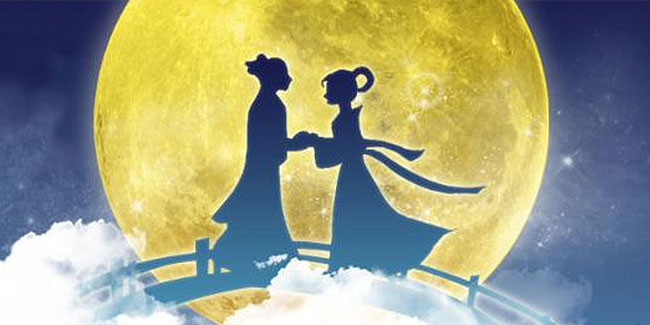 This holiday falls annually on the seventh day of the seventh month in the Chinese lunar calendar — today — on which couples celebrate their love. The date is observed in a similar fashion to Valentine's Day (Qi Xi Festival) — it is called China's Valentine's Day, colloquially — but Qixi Festival originated earlier. Traditionally, it is a day when women dress up in Hanfu – traditional Chinese-clothing that has a long flowing robe with loose sleeves and a belt at the waist – and spend the day preparing offerings of tea, wine, flowers, and various fruits to pray to Zhinu for wisdom and to grant their wishes.
Chinese people have adopted the traditions of Westerners on celebrating Valentine's Day, such as exchanging gifts (like flowers, chocolates, ties and watches), making a special date to or have a romantic dinner or watch a movie in the evening, or even to make a marriage registration if Valentine's Day falls on a work.
Similar holidays and events, festivals and interesting facts

Armed Forces Day in China on August 1
(or Anniversary of the Founding of the People's Liberation Army in People's Republic of China);

Victory over Japan Day in mainland China on September 3
;

V-J Day in the PRC on September 3
;

Teachers' Day in China on September 10
;

Mid-Autumn Festival or Moon Festival or Mooncake Festival on September 29
(15th day, 8th Chinese lunar month);

World Traditional Medicine Day on October 22
;

Taiwan Retrocession Day on October 25