Body Painting Day
Body Painting Day is held on July 8. This event in the first decade of the month July is annual.
Help us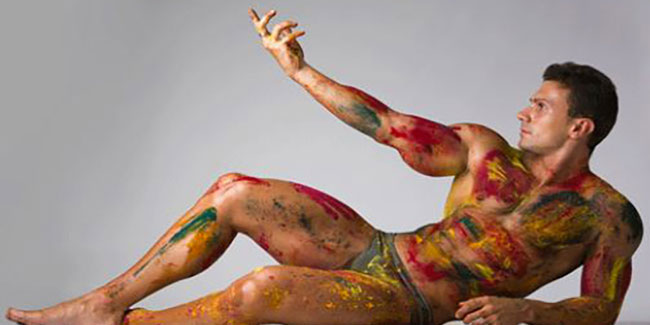 Tattoos, body piercing, branding, scarification, dermal anchors and three-dimensional art or body modifications such as beading, are all classed as body art. In Western Australia the most popular forms of body art are tattoos and body piercing. Body painting, like piercings and tattoos, is a form of body modification art. Its purpose is to express oneself, to adorn oneself, or to be a part of a larger piece of art.
Body painting that is limited to the face is known as "face painting". Body painting is also referred to as (a form of) "temporary tattoo". Large scale or full-body painting is more commonly referred to as body painting, while smaller or more detailed work can sometimes be referred to as temporary tattoos.
Originating in America, Body Art Day or Body Painting Day is gradually becoming international. Among the cities where it takes place are Amsterdam (since 2015) and Berlin (since 2017).
Similar holidays and events, festivals and interesting facts

Comic Sans Day on July 7
(Comic Sans MS is a sans-serif casual script typeface designed by Vincent Connare and released in 1994 by Microsoft Corporation);

Tell The Truth Day on July 7
;

Build a Scarecrow Day on July 7
;

SCUD Day on July 8
(Savor the Comic, Unplug the Drama);

Don't Step on a Bee Day on July 10
;

International Town Criers Day on July 10
(Second Monday of July);

Teddy Bear Picnic Day on July 10
;

Nieces and Nephews Day on July 10
;

Nikola Tesla Day on July 10