Muslim New Year
Muslim New Year is held on July 18. The Islamic New Year, also known as Arabic New Year, Muharram or Hijri New Year is the day that marks the beginning of a new Hijri year. This event in the second decade of the month July is annual.
Help us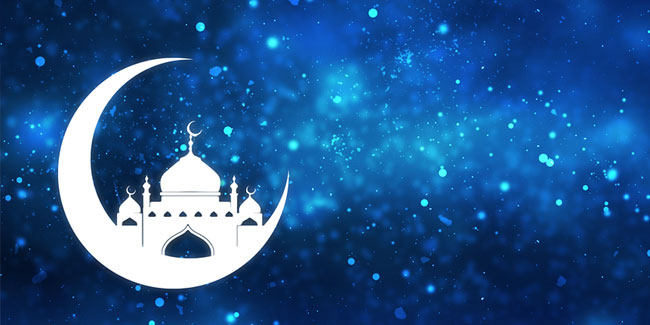 Islam is the second-largest religion in the world, following Christianity. The belief that "There is no god but God, and Muhammad is the Messenger of God" is central to Islam. The Islamic or Muslim New Year begins on the first day of the first month of the Islamic calendar. The first month of the Islamic year is called Muharram. The Islamic New Year has been observed in this way since 622 AD when the prophet Mohammed fled from Mecca to Yathrib (now called Medina) to escape religious persecution.
This event is of great importance in the Muslim faith, which is why Islamic New Year commemorates this sacred moment of history.
Similar holidays and events, festivals and interesting facts

Asalha Puja on July 3
;

Children's Day in Indonesia on July 23
(since 1984);

National Veterans Day in Indonesia on August 10
(Hari Veteran Nasional, 2014);

Pramuka Day in Indonesia on August 14
;

Indonesia Constitution Day on August 18
;

National Coffee Day on September 29
;

Pancasila Sanctity Day in Indonesia on October 1