Ashura
Ashura is held on July 16. It is a major festival for Shia Muslims and commemorates the martyrdom at Karbala of Hussein, a grandson of the Prophet. This event in the second decade of the month July is annual.
Help us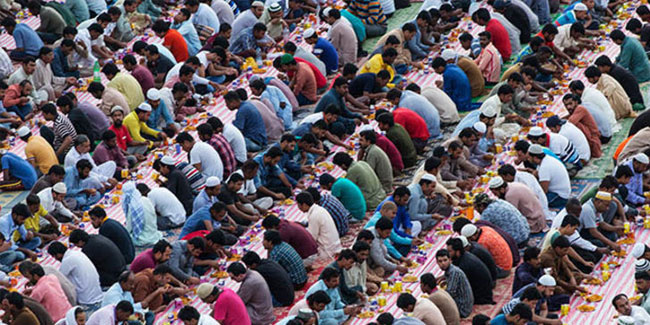 For the first 10 days of Muharram, Shia Muslims observe a period of mourning for the martyred grandson of the Holy Prophet Muhammad, Imam Husayn ibn Ali.
The word "Ashura" simply means "tenth". It is marked by Muslims with a voluntary day of fasting which commemorates the day Noah left the Ark, and the day that Moses was saved from the Egyptians by God. For Shia Muslims, Ashura is a solemn day of mourning the martyrdom of Hussein in 680 AD at Karbala in modern-day Iraq.
Similar holidays and events, festivals and interesting facts

Iraq Republic Day on July 14
;

Memorial Day of the Baghdad Tragedy in Iraq on August 19
;

National Iraqi Day on October 3
(celebrates the independence of Iraq from the United Kingdom in 1932);

Victory Day in Iraq on December 10
(Celebrates the defeat of the ISIS in Iraq in 2017);

Armed Forces Day in Iraq on January 6
;

Father's Day in some Islamic countries on January 25
(Iran, Kuwait, Bahrain, Iraq, Oman, Qatar, Egypt, Yemen, Syria, Lebanon, Somalia, Sudan, Mauritania is celebrated on the 13th day of the month of Rajab);

Spring Day in Iraq on March 21
;

Mother's Day in most of the Arab world on March 21
(Bahrain, Comoros, Djibouti, Egypt, Iraq, Jordan, Kuwait, Libya, Lebanon, Mauritania, Oman, Palestine, Qatar, Saudi Arabia, Somalia, Sudan, Syria, United Arab Emirates, Yemen)