No Pet Store Puppies Day
No Pet Store Puppies Day is held on July 21. This event in the third decade of the month July is annual.
Help us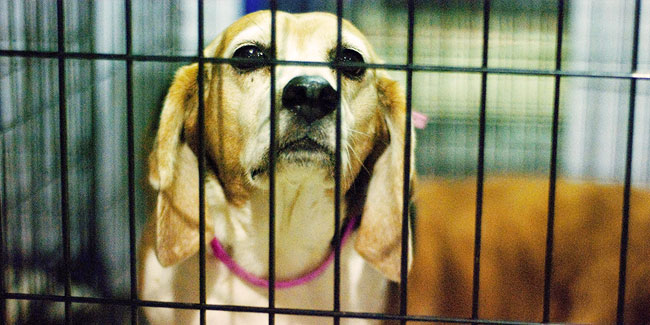 As part of the ongoing effort to end the suffering inflicted upon dogs through the puppy mill pipeline, the ASPCA declared July 21 No Pet Store Puppies Day.
"How Much is That Doggie in The Window?" When Patti Page's hit single was released back in 1953 the lyrics simply described the way that most people met their four-legged family members…by visiting their local pet store. Times have changed, however, and today animal lovers are realizing that when a person chooses to purchase a puppy from a pet store that decision comes at a cost, and it is dogs in puppy mills who pay the price.
Similar holidays and events, festivals and interesting facts

Get Out of the Doghouse Day on July 17
(The original idea came from the symbolism in the 1911 Peter Pan novel written by J. M. Barrie in chapter16 when Mr. Darling goes out and sleeps in the dog kennel, remorseful of not paying enough attention to his family and allowing his children to be kidnapped);

Dog Day in Latin America on July 21
;

Mutt's Day on July 31
(By definition a mutt, sometimes called a "Half-breed", is a dog that is of mixed breed);
DOGust Universal Birthday for Shelter Dogs on August 1
;

International Assistance Dog Week on August 6
(Starts on First Sunday in August);

Spoil Your Dog Day in US on August 10
;

US & UK National Dog Day on August 26
(was founded by a woman - Colleen Paige - in 2004);

International Dog Day on August 26
(supported by the International Fund for the Protection of Animals)