National Take Your Cat to the Vet Day in US
National Take Your Cat to the Vet Day in US is held on August 22. This event in the third decade of the month August is annual.
Help us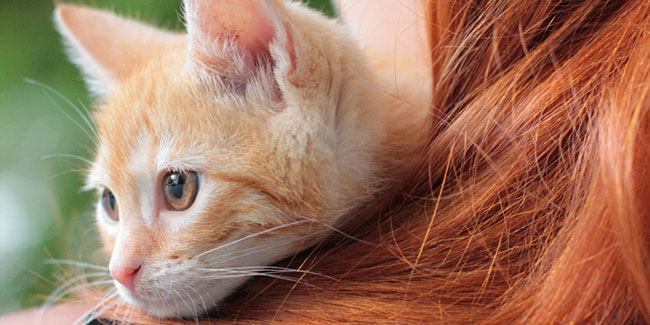 Research says that 38% of people with cats get stressed just thinking about a vet visit. In case you didnít mark your calendar, August 22nd is Take Your Cat to the Vet Day and it is a great time to remind everyone about the importance of preventive care.
The truth is, cats are fearful of new people and new environments. This is built into their survival instincts. A visit to the veterinarian can bring terror to the independent cat who doesn't venture out of their secure home very often.
Even with the best of diets, cats can develop a buildup of plaque on their teeth, as well as inflammation of their gums (gingivitis). Without proper veterinary care, these conditions can lead to oral discomfort, difficulty eating, and even tooth loss.
Most people say their cats hate going to the vet even more than they fear taking them. Cats need veterinary care just as much as dogs do, but get half the care.
Similar holidays and events, festivals and interesting facts

National Black Cat Appreciation Day in USA on August 17
;

International Black Cat Day on August 17
;

National Cheetah Day in Iran on August 30
;

Ginger Cat Appreciation Day on September 1
;

Tiger Day on October 15
;

Feral Cat Day on October 16
(Global Cat Day, Alley Cat Allies);

International Snow Leopard Day on October 23