Puppy Mill Action Week in US
Puppy Mill Action Week in US is held on May 6. Begins the Monday before Mother's Day. This event in the first decade of the month May is annual.
Help us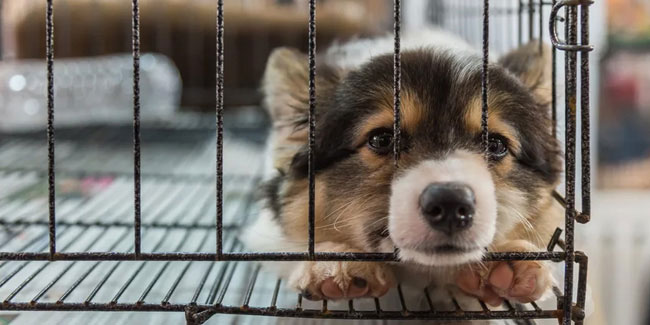 Responsible breeders will be happy to meet you in person and show you where the puppy was born and raised—and where their mom lives too. A puppy mill, also known as a puppy farm, is a commercial dog breeding facility characterized by quick breeding and poor conditions.
A puppy mill is an inhumane high-volume dog breeding facility that churns out puppies for profit, ignoring the needs of the pups and their mothers. Dogs from puppy mills are often sick and unsocialized. Puppy mills commonly sell through internet sales, online classified ads, flea markets and pet stores. In fact, the majority of puppies sold in pet stores and online are from puppy mills.
Similar holidays and events, festivals and interesting facts

Mayday for Mutts on May 5
(First Sunday in May);

International Chihuahua Appreciation Day on May 14
;

World Dog Day on May 18
(started by The Vanderpump Dog Foundation in 2016. Celebrated on the third Saturday of May);

National Rescue Dog Day in US on May 20
;

National Dog Day in Argentina on June 2
(Día Nacional del Perro);

American Staffordshire Terrier Day on June 11
;

Take Your Dog to Work Week in US on June 19
(Celebrated Monday after National Father's Day)